Jerry Heller died on Friday in a car accident his family says was proceeded by a heart attack.
According to Heller's lawyer Mickey Shapiro, N.W.A.'s former manager would be alive today if not for the biopic Straight Outta Compton, which portrayed him as a crook.
Shapiro claims Heller was "heartbroken" by the film, and has barely been able to sleep since its release in 2015.
"Jerry Heller would be alive today if not for that movie," he told TMZ.
N.W.A. member and Compton producer Ice Cube was evenhanded when remembering Heller.
"It's just ironic that I'm here tonight," Cube told a Detroit radio station. "We've come a long way, and you know, the passing of Jerry Heller is a thing, that's a part of life. You know, you come here to pass away. We're all going to definitely reflect on our time with Jerry, our ups and our downs."
MC Ren didn't seem like he wanted to say much about it at all.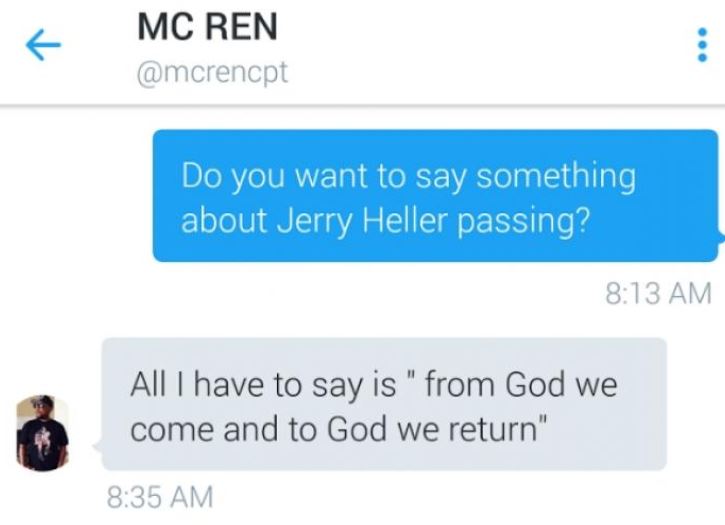 Discuss