Fans were scratching their heads when they saw that the release date for Jay Rock's 90059 was August 16, 2016. It turns out this is part of an experimental campaign from TDE.
Top Dawg's President explained that the release date will get closer and closer as they reach their "realistic" pre-order goals. As of right now, the album is slated for May 16, 2016. If enough people pre-order we could get 90059 as soon as this week.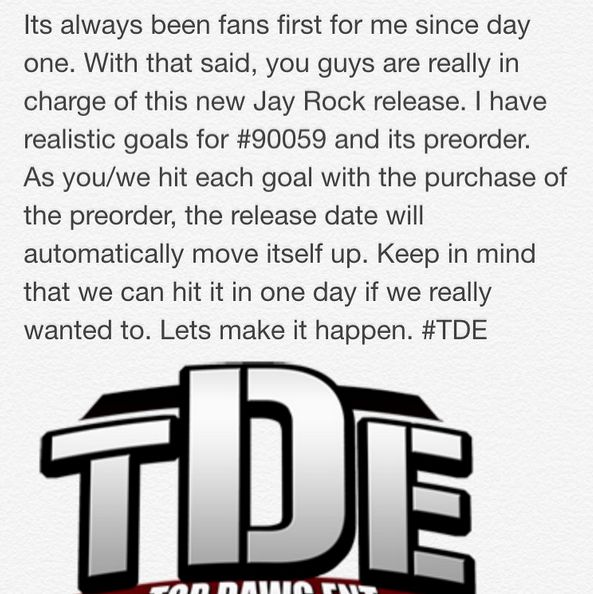 Do you think this will be an effective marketing campaign?
Discuss