Here we go!
T.D.E.'s Jay Rock will release his highly-anticipated third studio album "Redemption" on June 15, sharing his release date with Nas. (Solid day for Hip-Hop).
The O.G. finally gets us on the edge of our seats after dropping a trailer and now revealing the track listing.
The thirteen-track body of work features his label-mates, Kendrick Lamar and SZA, as well as J Cole, Jeremih, and Future!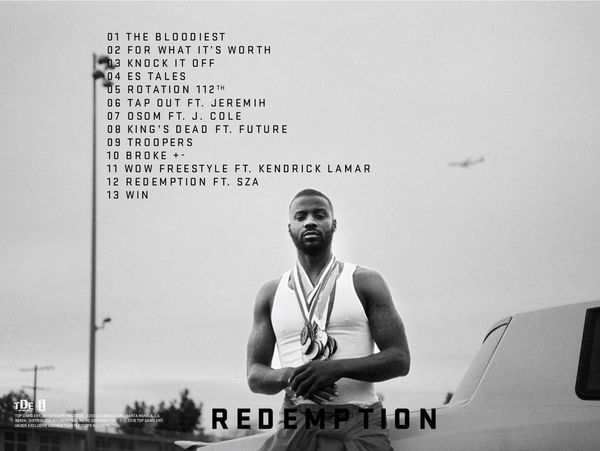 He has also gifted us a track while we wait not so patiently for June 15. Listen to the rock hard intro, "The Bloodiest", below!
Who's excited?
Discuss