Paper Route Empire's, Jay Fizzle returns to the scene with "The Color Purple".
This will be the follow up to Fizzle's solid "Life Of A Lul Gangsta" mixtape which he dropped back in February, alongside Bigga Rankin.
Fizzle proves his position in the industry as a street tough throughout that last project and even more so in a previous project alongside his boss, Young Dolph, and other label mates, "Bosses & Shooters".
This new drop will not feature Young Dolph, but we will receive features from Skippa Da Flippa, Trinidad Jame$, and others: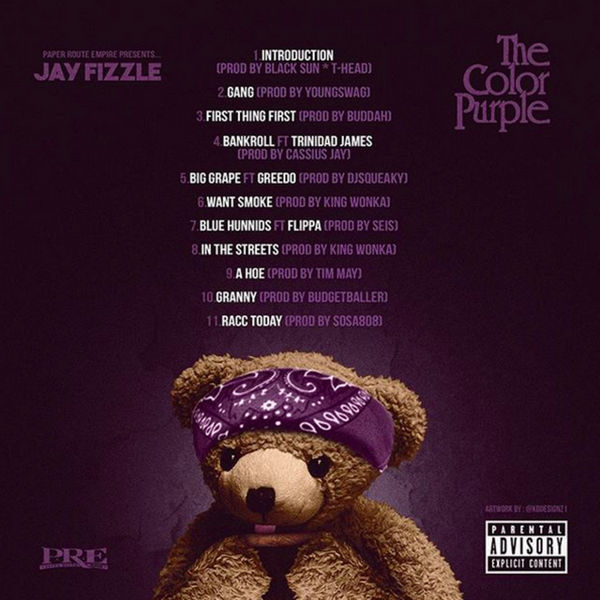 Peep the eleven track mixtape, now, below:
Are you a fan?
Discuss