Jay Electronica is known for his strong opinions on politics and world issues. Today, the Roc Nation emcee used Twitter to express those opinions, and while doing so took quite a shot at Barack Obama, questioning the President's manhood, among other things.
@BarackObama I know as the president of the Usa you're just a figurehead and can't do much but damn man. where's your voice and nuts? — سيف الله (@JayElectronica) December 8, 2014
It was part of a long series of tweets about the deeply ingrained racism he sees in America, and President Obama's complicity in it as a "figurehead." Jay has a lot to say on the subject. Check out his tweets and let us know if you agree.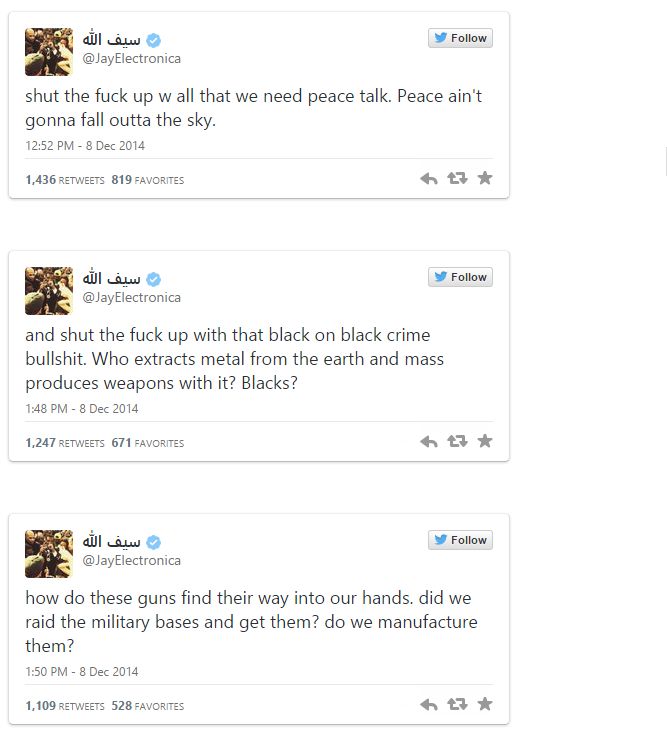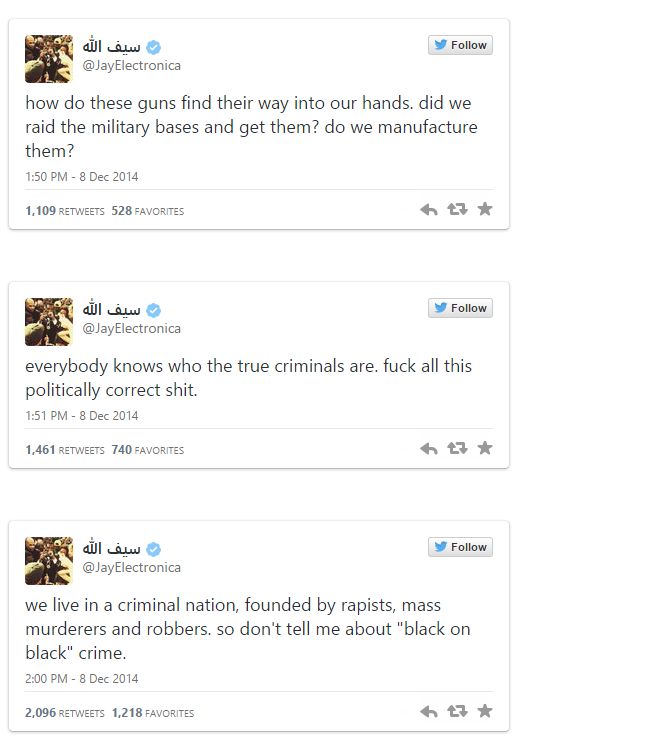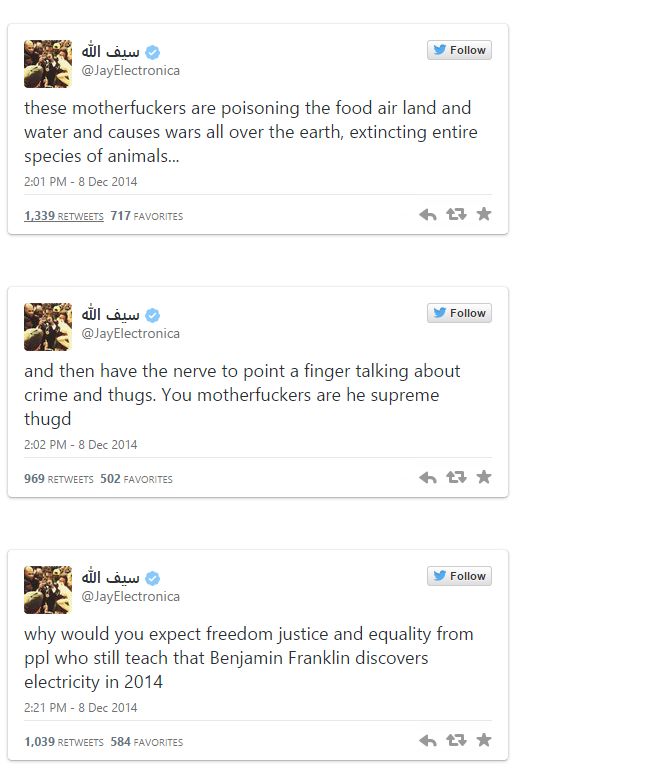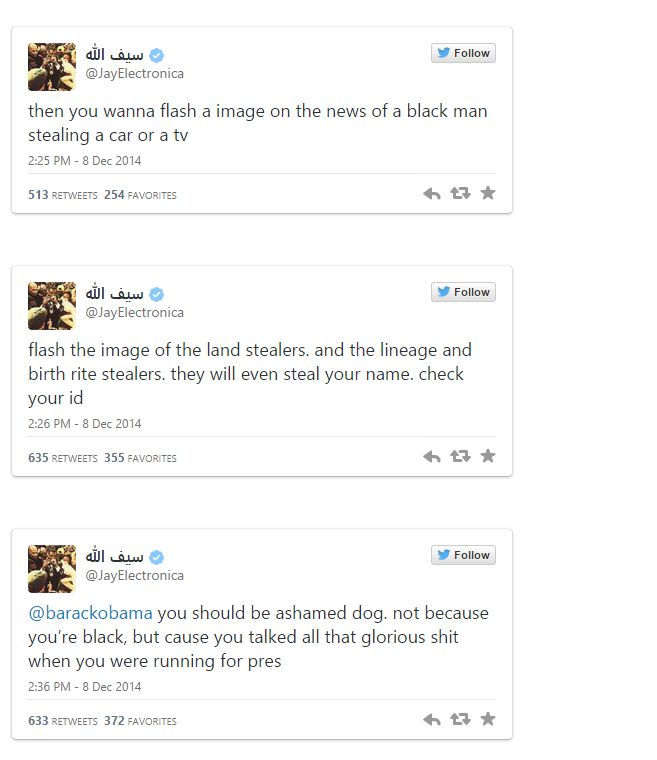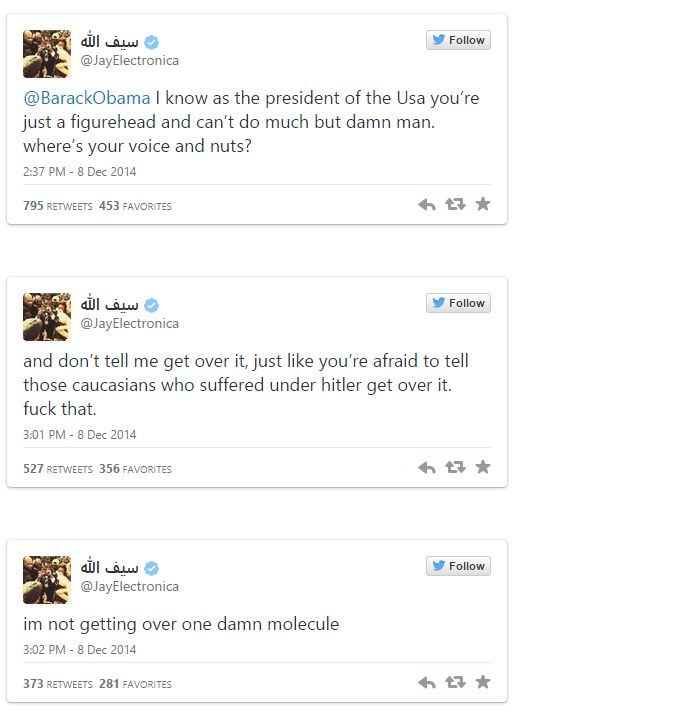 Discuss