Last month, when we last checked in on Jaden Smith, he was wearing dresses.
But fashion moves oh so quickly, and the part-time kiddie rapper  is on to the next big thing for prom.
THANKFUL FOR YOU pic.twitter.com/8AgtEfqufi

— ☮Mėcca Kalanï (@meccandcheese) May 17, 2015
Actually, Jadenologists will tell you that this is not the first time he's whipped out the albino Batman ensemble for a formal event. Here is the 16-year old at Solange Knowles's wedding: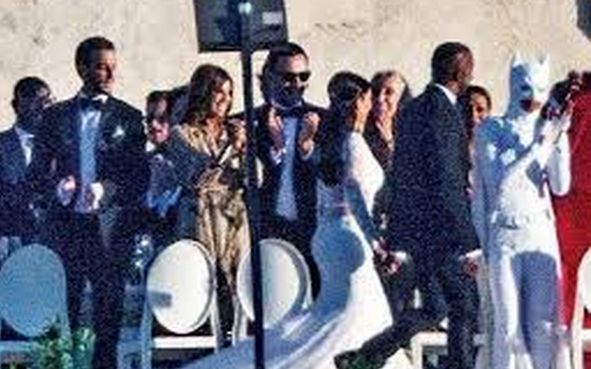 Although that photo is a bit grainy, it's clear that his non-traditional batsuit has gotten a lot better since the wedding.
We can only imagine the costume's level of detailing by the time he inevitably marries one of the Kardashian/Jenner girls.
Discuss