Tyler The Creator more or less came out as gay on his last album, Flower Boy.
But since it's Tyler, you never really know.
Jaden Smith seems to think Tyler is gay, because the Son of Will called the Odd Future founder his boyfriend last night during Tyler's Camp Flog Gnaw Carnival.
"I just want to say Tyler, The Creator is my best friend in the world, and I love him so fucking much. I want to tell you guys something. Tyler doesn't want to say. But Tyler is my mother fucking boyfriend. And he's been my boyfriend my whole fucking life. Tyler, The Creator is my fucking boyfriend. It's true," Jaden declared.
After the show, Jaden dropped this Tweet.
Yup @tylerthecreator I Told Everyone You Can't Deny It Now.

— Jaden Smith (@officialjaden) November 12, 2018
In the past, Jaden's called Tyler his dad.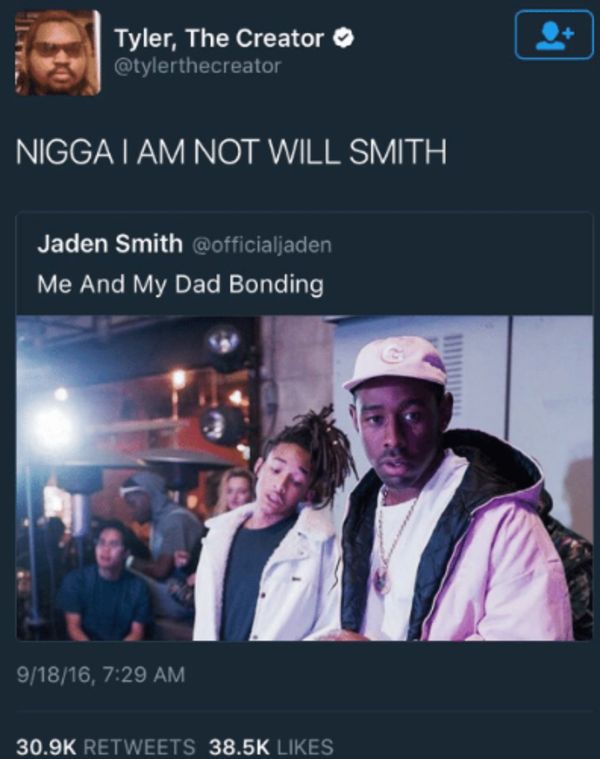 Are you buying that they're dating, or is this just how you keep up with the trolls these days?
Discuss