Yesterday, Jackboy dropped a diss track directed at his former homie Kodak Black.
"Renegade Freestyle (Closure)" is a barrage of subs directed at Black, questioning his gangsta, Haitian heritage and skills as a label boss.
Kodak responded with a sub of his own, his on social media.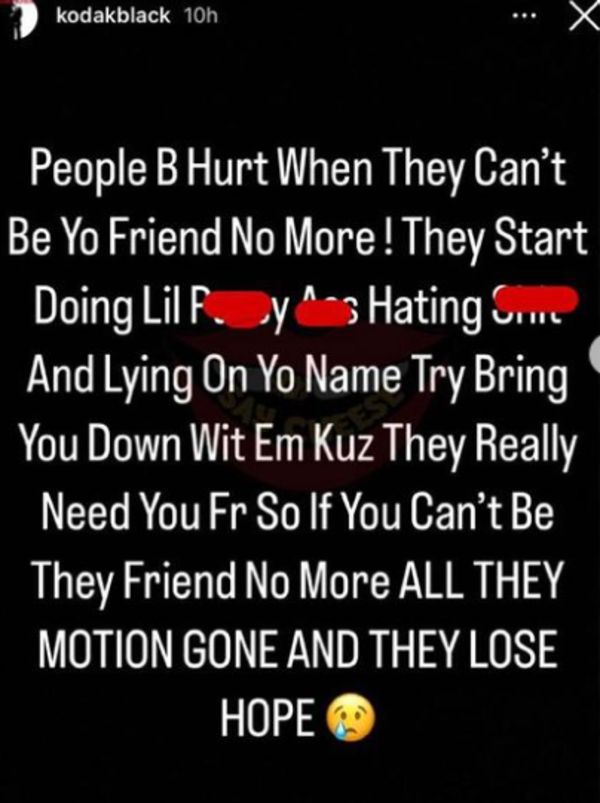 "People B Hurt When They Can't Be Yo Friend No More! They Start Doing Lil Pussy Ass Hating Sh*t And Lying On Yo Name Try Bring You Down Wit Em Kuz They Really Need You Fr So If You Can't Be They Friend No More ALL THEY NOTION GONE AND THEY LOSE HOPE." Yak typed.
Kodak and Jackboy's friendship deteriorated last year. Since then, Yak has accused Jackboy of inciting beef with NBA YoungBoy and the two may be suing each other over finances.
Discuss