Beat kings the J.U.S.T.I.C.E League have just released a surprise 13 track album featuring the likes of Drake, Future, Chris Brown, T.I., Rick Ross, Lupe Fiasco, R. Kelly, Jeremih and Jeezy.
You can get it as part of the J.U.S.T.I.C.E. League sound kit, which goes for 40 bucks.
Here's a little taste with the Rick Ross and Drake track 'Empire'.
Yup, you may have heard some of that Drake verse before. Check out the complete tracklist for the project.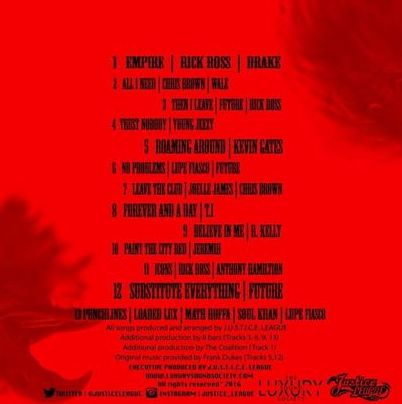 Discuss