Tekashi 6ix9ine has been singing like the exotic bird he sorta looks like during his testimony against his former Nine Trey Blood brothers.
One of his tunes has struck a false note with Rap-A-Lot boss J. Prince.
In his testimony earlier this week, 6ix9ine said five Nine Treys, including his manager Shotti, caught two Rap-A-Lot reps in NYC. The men pointed guns at the boys from Texas, made them get on the ground, and took their jewelry in revenge for the Rap-A-Lot gang not allowing 6ix9ine to play a gig at SXSW in Austin, Texas the month before.
Tekashi 6ix9ine filmed the incident from the car. That and other surveillance videos of the attack were played in court.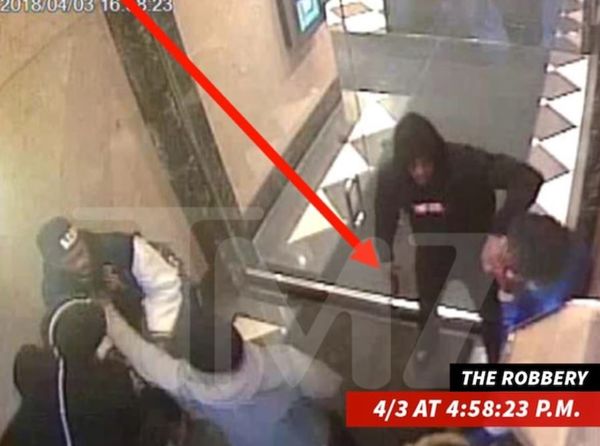 Prince jumped on IG today and claimed the robbery never happened and that the bad feelings between the camps were from when 6ix9ine was ejected from his son's birthday in Houston, not from him getting locked out of Austin.
"I told y'all about this clown #takashi69 that if he keeps campaigning with dumb shit that he was gonna get elected! Election Day has come and now I'm hearing lies he's telling under oath about robbing me or representatives of #Rapalot Let me just make myself clear, if him or any of those clowns were to try to rob me or anyone from the #Rapalot family bad news would've beat them home," Prince typed.
Let this be a lesson to those who know better to do better because there was never a question mark in my mind that this kid #takashi69 was rat material that's why my sons didn't allow him to come into their party. It was never about a rat checking in with us."
Who do you believe about the robbery, Prince or Singing 6ix9ine?
Discuss