J. Cole only posts on Instagram a few times a year.
So when his page started blowing up with entries today we knew something was up.
The Dreamville rapper was almost certainly hacked. But besides one post that took a graphic shot at Meek Mill, most of the fake content had nothing to do with rap.
Here's a taste: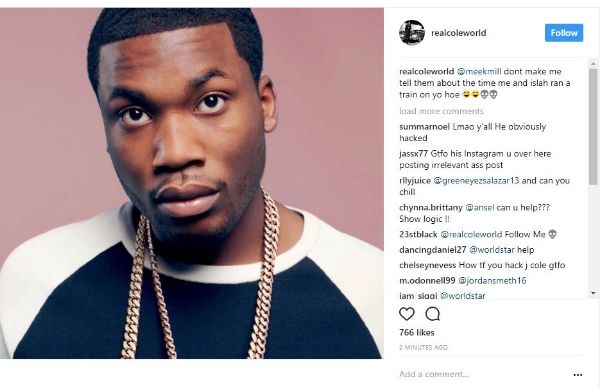 His page is back to normal now.
This is the second recent hacking of Cole's social. Last October, somebody got into his Twitter.
[Related: J. Cole's Twitter hacked.]
What would you do if you found yourself with the password to a big time rapper's IG or Twitter?
Discuss