Thanks to the success of 2014 Forest Hills Drive, J. Cole is one of the biggest stars in the music industry. So it's good to see him staying loyal to the woman who was with for his rise to the the top.
Earlier this week, L'Fay Bridal in New York posted an Instagram photo of the 29-year old's longtime girlfriend Melissa Heholt with the caption "Congratulations to our newest bride #weddinggown #weddingdress #lfaybridal #nycbride call us for your appointment in our new location." (The post was taken down when it started getting media attention, but the photo remains.)
There are also reports that Cole had presented Heholt with a four carat diamond engagement ring.
Heholt, whom Cole met while they were both students at St. John's University in Queens, NY, happens to be a wedding planner. So expect the nuptials to be an impressive affair.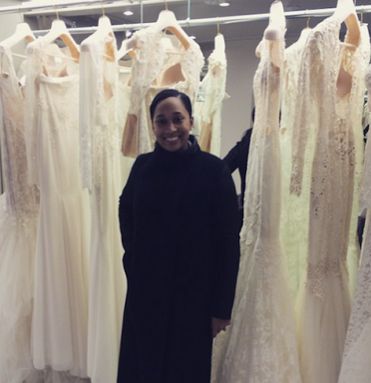 Discuss