Last night in Russia, a man tried to attack Tekashi 6ix9ine on stage.
He ended up taking a slap at Tekashi and then got beat down by 6ix9ine's traveling band of Treways.
The attacker is a Chief Keef fan and Reddit user who goes by Turboperhour. Last month, when 6ix9ine was beefing with Sosa, Turboperhour had suggested on Reddit that he would attack 6ix9ine when he performs in Russia.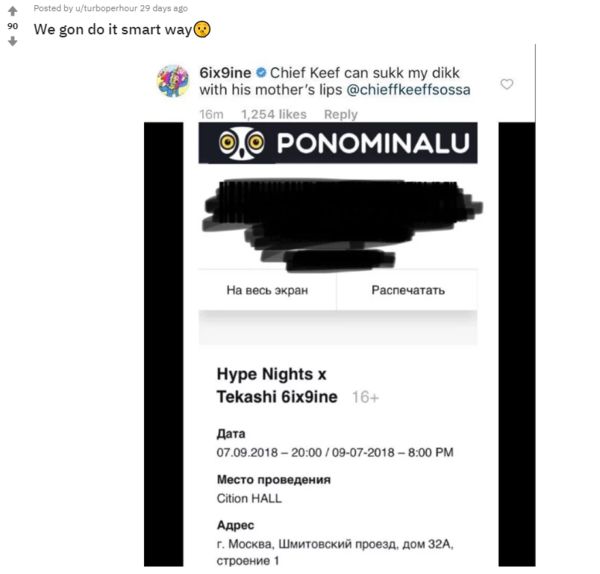 On Reddit today, Turboperhour said he went with a slap rather than a punch because a punch in Russia is an "automatic charge" and he didn't want to be arrested.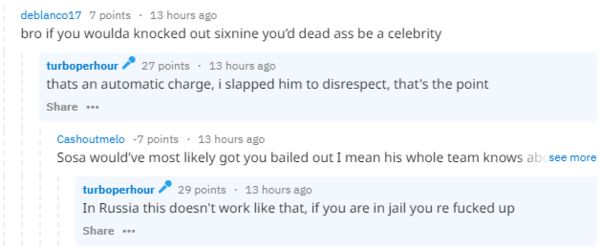 He also spoke on the beating he ended up receiving: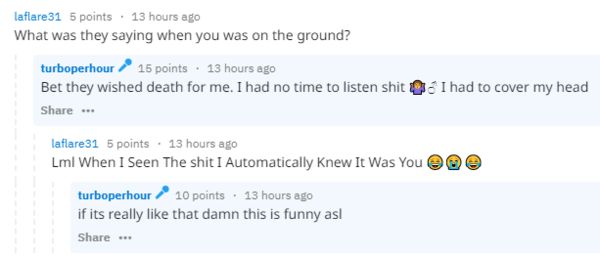 Here's video of the incident.
Discuss