Wale is feeling a certain type of way about a certain type of rapper.
"Some of these politici…..I mean rappers have some amazing PR…good two shoes all American boy holier than thou swag," wrote Wale in a tweet he quickly deleted.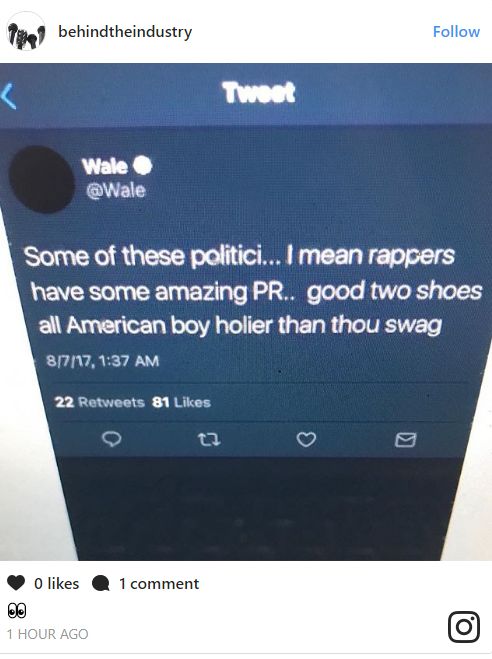 When you add up the characteristics Wale is criticizing, Chance The Rapper comes right to mind
Chance is political (talks politics, mentioned as a potential mayor of Chicago) gets great PR (was recently hailed for "saving" SoundCloud) and is holy (God is very much in his life and music.)
[Related: Chance The Rapper apologizes for co-signing fat shaming.]
If Wale is targeting Chance, he's not the only one sick of the 24-year old. Last month, the production collective J.U.S.T.I.C.E League blasted Chance for not paying them for beats.
Do you think Wale is coming for Chance?
And are you getting sick of Chance's good guy routine, too?
Discuss