Trippie Redd's third studio album Pegasus is set to drop sometime this month.
Folks on social media are saying Trippie posted the album's cover art -- only to delete it when everyone commented on who ridiculous it was.
Trippie had done a Pegasus cover contest back in May, so it's possible he had posted one of the entries.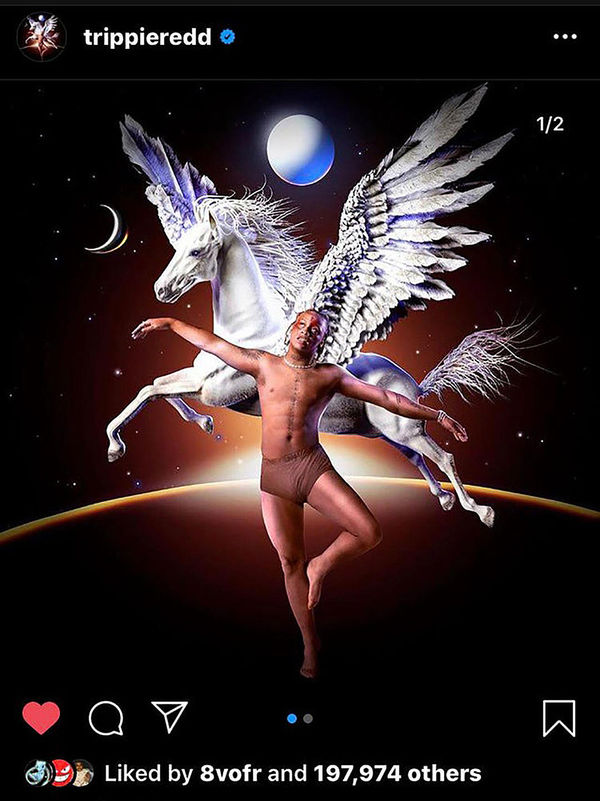 Trippie Redd is out of his mind with this Pegasus cover art pic.twitter.com/cvUeorqhg5

— scrit (@scritmusic_) October 1, 2020
He has since posted different horse-based artwork to promote the album.
What's the worst album cover you've ever seen?
Discuss