Rihanna had everybody's eyes popping with her recent photos from Carnival.
The 29-year-old was sporting a much curvier physique than we're used to in the shots, amid the feathers and costume jewelry.
But it looks like it was photoshop -- not a second helping at dinner -- that got RiRi thick in all the right places.
The six fingernails on her right hand are a telltale sign that the image was manipulated, likely to give her a more sleek shape.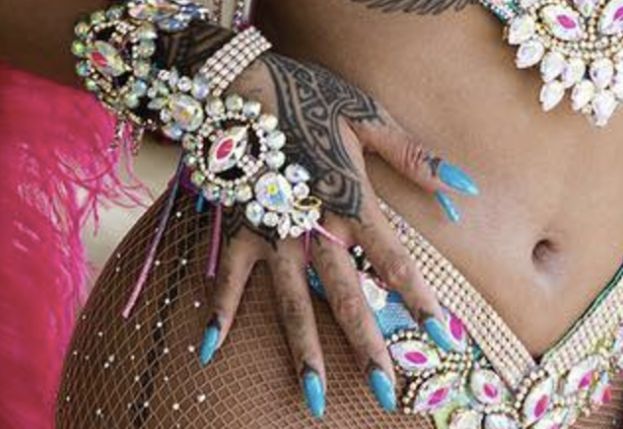 [Related: Karrueche says she understands why Chris Brown slid into Rihanna's IG.]
She certainly isn't the only celeb getting help from the photo editor. So feel free to still appreciate what's going on.
Discuss