If Kanye West is going to resume his rap career, after his foray into white supremacy, it probably won't be with his long-time producer and engineer Mike Dean.
Last night, the 57-year-old reposted a message from Steve Angello, in which the Swedish House Mafia member rips an unnamed (but clearly Kanye) person for their attention-seeking behavior.
In the comments, Dean seemed to confirm that he is done working with Kanye.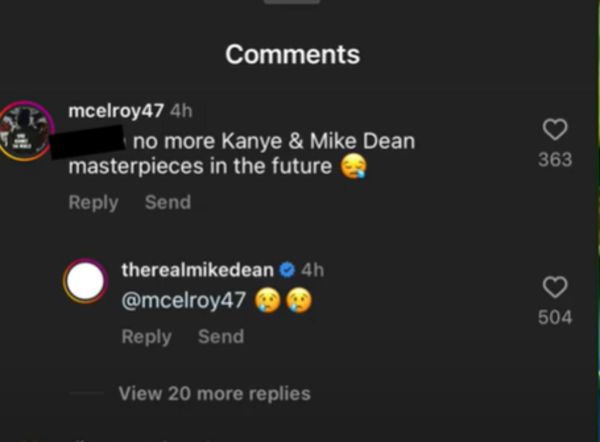 Is Ye's music career done or nah? Or will he just get Milo to mix his songs for him?
Discuss