Drake settled scores with Kid Cudi and Pusha T on his new track 'Two Birds, One Stone.'
Push had been poking at Drake for years, and Cudi famously blew up on Drizzy earlier this month.
Now a detail about the track has emerged which adds some confusion to Drake's subliminal revenge.
The Tidal credits for 'Two Birds, One Stone' lists Kanye West as one of its producers and one of its lyricists.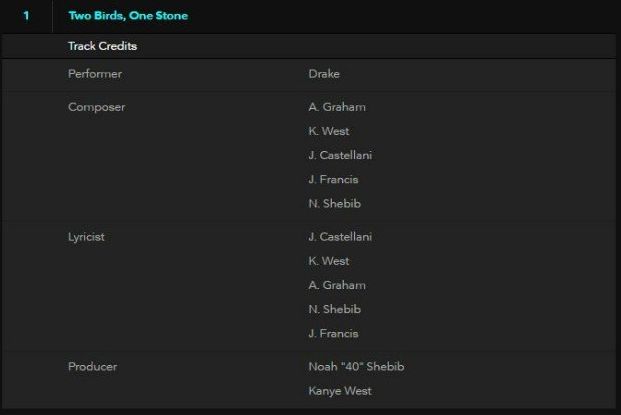 West was also targeted in Cudi's Twitter blow up earlier this month. Ye's since forgiven Cudi for his words, but that was close to the release of 'Two Birds, One Stone.'
But why would 'Ye want to be a part of a song that dissed Push, the guy he made GOOD Music president?
Hmmm ... it's almost like rap beef is all just theater.
Discuss