Fetty Wap picked up a new $70,000 RGF Island chain in February.
The piece comes from from Avianne & Co. jewelers and it's held together by 14 carat gold Cuban links blanketed with 35 carats of diamonds.
But it looks like it's no longer in Fetty's hands.
Last night, Instagram user Louie tha G posted a photo of someone else wearing the enormous chain and said he wanted $10,000 for it.
He later clarified that he wasn't the one who stole it, but rather he was just trying to get it back to Fetty.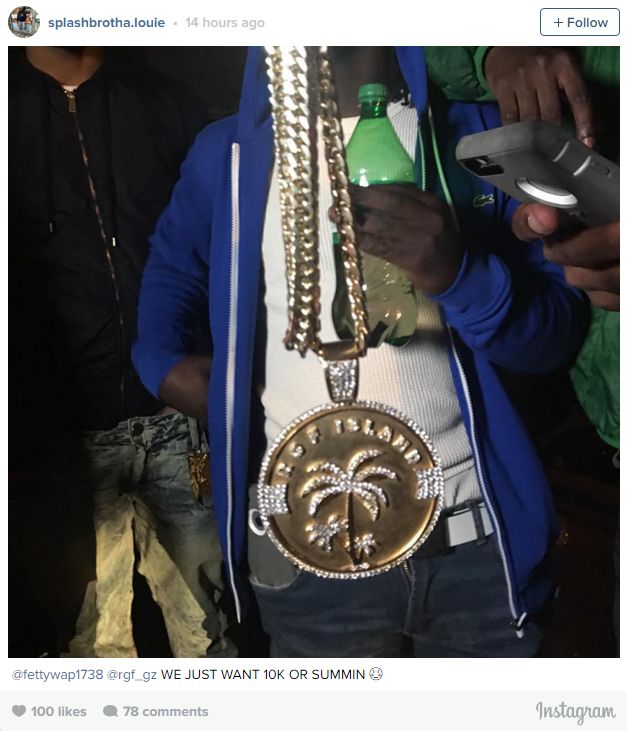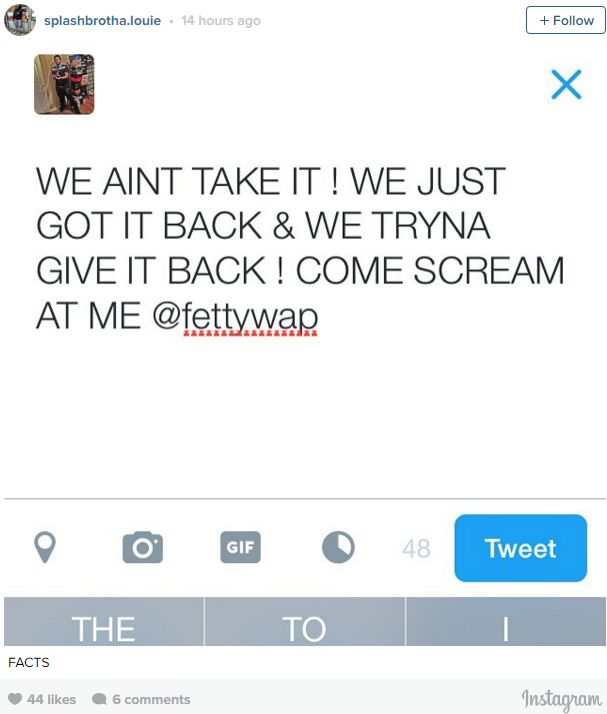 Here's a video about the chain:
Discuss