Doja Cat always seems like someone who was using rap as a stepping stone to something else.
That may have been just been confirmed
Doja has spent this week joking on Twitter about what the follow-up to her Planet Her album would sound like.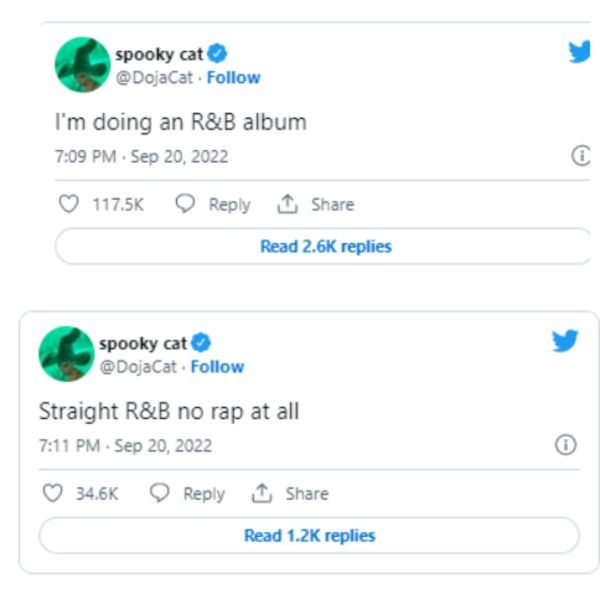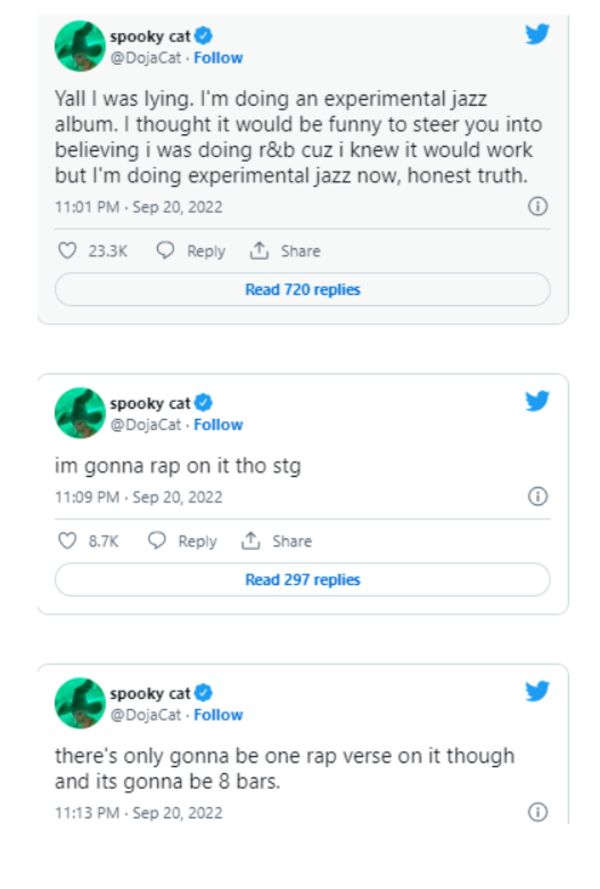 Yesterday, she dropped a Tweet titled "The Truth" in which she declared she was pulling a Kid Rock/Machine Gun Kelly and will be doing a rock album.
the truth pic.twitter.com/6n9Eo2fuP9

— spooky cat (@DojaCat) September 21, 2022
"I'm being serious now you guys. We got to cut the sh*t ... I am putting out a rock album. It's going to have emo jams. The name of the album is called Rock Out Volume 1, The Abyss 5000. Keep on the lookout for that. I will be dying my hair various colors and wearing a lot of plaid. I am entering a rock phase. I hope y'all enjoy it. I going to get real rocky for everyone. We are going ot rock out and get real rocky on stage. I'm going to spit flames from my mouth on stage. I'm going to learn how to play guitar. I'm not going to be a phony or poser. Be on the lookout."
Or course, this may also not be serious.
What do you think?
Discuss