Kanye West either just doesn't care or he's mentally unable to care.
That's the only way one could describe his latest public meltdown, which has gone from praising white lives and dragging George Floyd's name to full-on Hitler praise.
Hitler praise with a side of Chris Paul tea.
According to Ye, he caught Chris Paul, the oft-injured teammate of Kendall Jenner's oft-boyfriend Devin Booker, creeping with his ex-wife and Kendall's half-sis Kim Kardashian.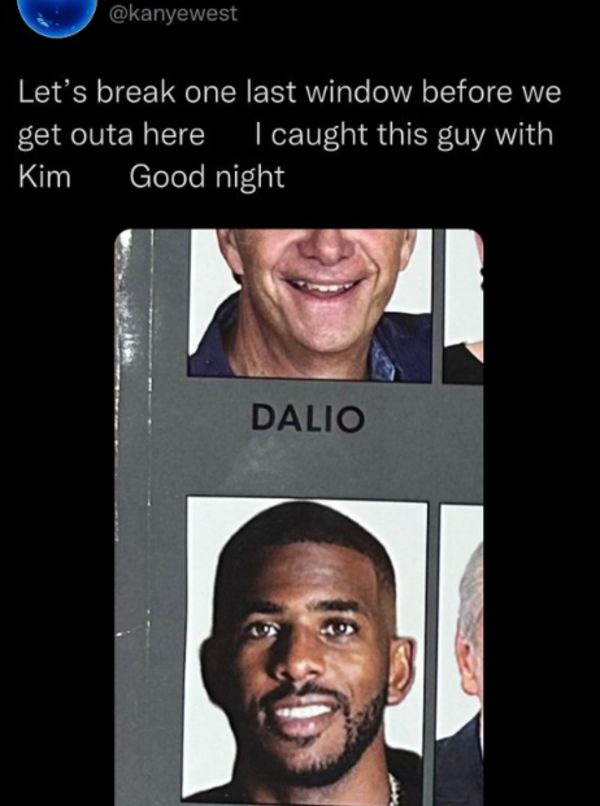 "Let's break one last window before we get outa here. I caught this guy with Kim Good night," Ye typed.
We guess it's possible he's talking about hedge fund manager Ray Dalio and Kim. But Chris seems more her type.
Discuss