Here's the Verzuz battle nobody saw coming and nobody may want.
Last night, Akon posted a screenshot of a conversation he was having with Tekashi 6ix9ine on Facetime with the caption "@6ix9ine just challenged me to a battle tomorrow at 3:30pm Live on IG. "IT'S ON."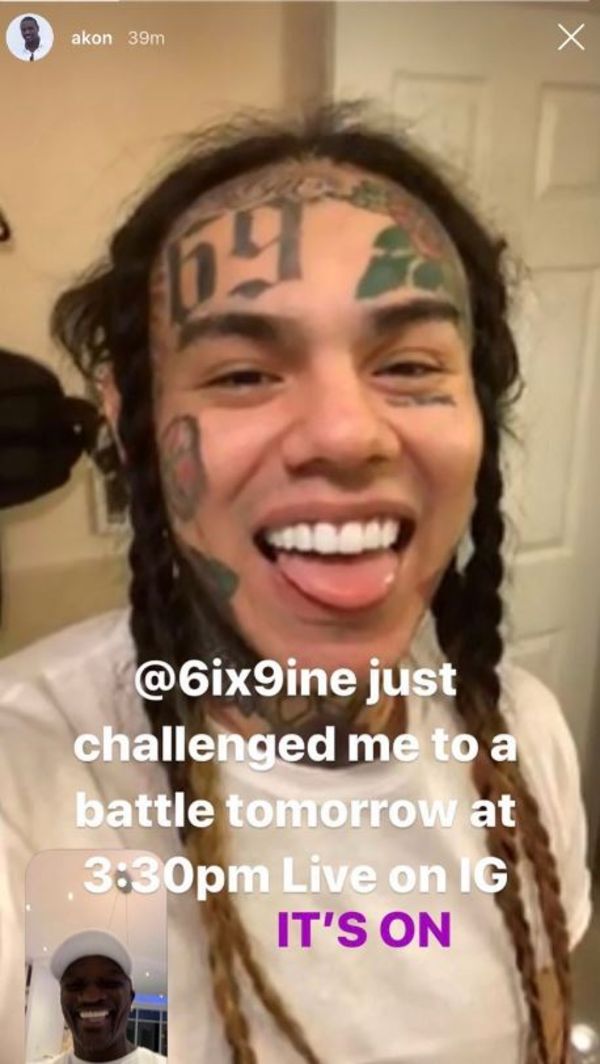 Akon and 6ix9ine are actually buddies, and earlier this year Akon defended his "little man" against the anti-snitchers:
"Tekashi, that's my little man. Because here's the thing, right? He's young, bro. His generation and our generation ain't the same ... I look at him as a G that was surrounded by a whole bunch of older Gs that didn't inform him and didn't educate him properly as to what he was getting himself into. When people get caught up in situations, they are going to have to follow their survival instinct. I'm not going to put somebody that young, that inexperienced, into a situation in that if we get caught, I know there's going to be a possibility that he might fold you," Akon explains. "He had to literally decide, 'What's more valuable to me?' My family or my future. You have to make a decision that's going to better you."
As for the battle ... 6ix9ine barely has 20 songs so it may be a challenge for him. He can always troll, though.
Discuss