Remember when Soulja Boy hinted at an India Love sex tape?
It turns out he was right. But the co-star of the Hip Hop groupie's little porn isn't Soulja, Lil Yachty, Drake, Game or any of the other famous men she's been linked to.
In fact, India is getting busy with a female. Check it out here, it's too NSFW for this site.
You can tell it's India by the distinctive L.A. tattoo on her backside. You can tell she's with a woman because the other party's hand has long manicured nails. (Yeah, it could also be Young Thug, etc.)
Was this something you needed to see?
Update: Kehlani denies those long manicured nails belong to her: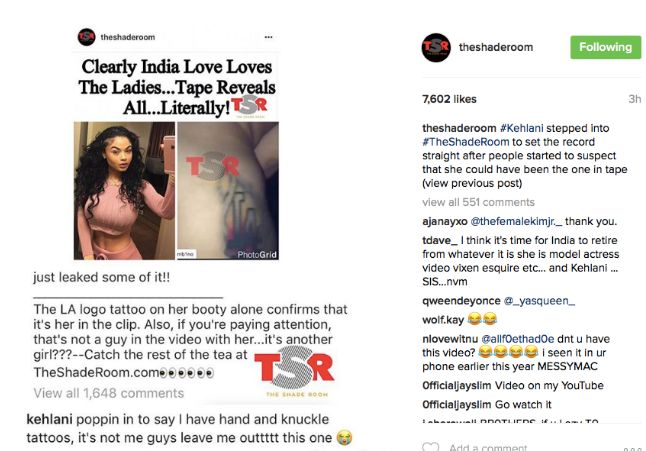 Discuss