ILoveMakonnen has had a rocky relationship with his label OVO for a while. There were even some (alleged) tweets from Makkonnen's account that aired out his frustration with Drake and the label.
He touched on his situation with Drizzy and OVO in an interview with The FADER.
"It's cool, they put out my music and stuff and we just keep it moving. Let them tell you their relationship with Makonnen. I'm just an artist, being an artist, and there's only so much that I can do."
Then he added this:
I've had 'Second Chance' finished since January. That was supposed to be that summer banger this summer. That was supposed to be out, touching people and hitting them this summer. By the time next year they'll be ready for something else. It's all late. People are doubting me, doubting what the fuck I said when I made the fucking song. You wait a year later and it's whatever. Hopefully, it's worked right. The song is structured properly. Everything is all there for proper radio play to just spin it over and over to people. Who knows? I don't know what the fuck they want."
He also addressed how often he talks to Drake.
"Here and there," he says. "By the time this comes out, I'll probably see him six more times or no more times. I don't know. I just wish everybody well in all that they do and I just go on and live my life and try to uplift motherfuckers. At the end of the day I'm tired of uplifting people. I just gotta uplift myself now because everything else is a waste of time."
So it doesn't appear we'll be seeing Makonnen at Drake's house for Super Bowl Sunday.

The Fader article also touched on Makonnen's weight loss, which is significant: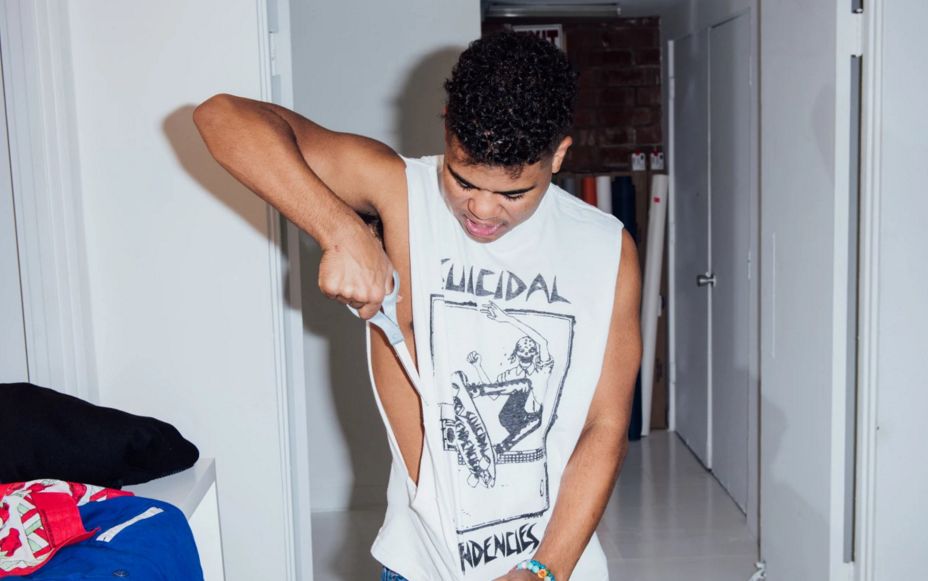 Discuss