Drake has been a big part of iLoveMakonnen's success.
Which is why it we were surprised when we learned a pre-fame Makonnen trashed Drake on Twitter, calling him an "over-hyped Muppet", among other insults.
It looked like the 'Tuesday' singer was at again today, as his Twitter account was firing Drake-directed venom and also hitting Rihanna for good measure. (The Chris Brown reference was not intentional.)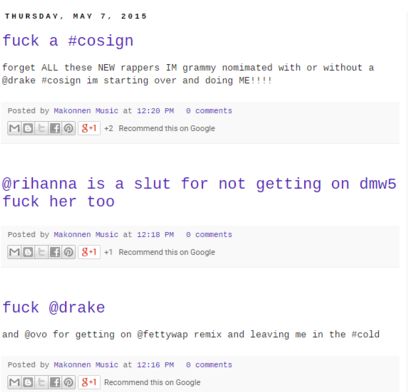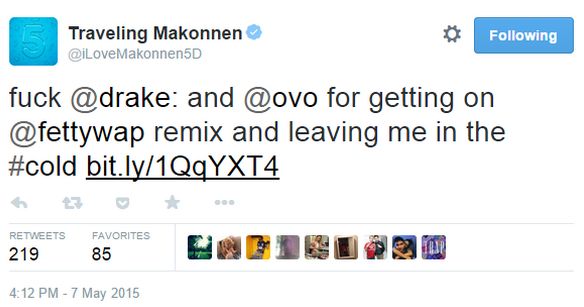 Makkonnen was quick with the damage control, deleting the tweets and posting this explanation.
Some crazy shit just happened here. Got hacked. But all is good now

— Traveling Makonnen (@iLoveMakonnen5D) May 7, 2015
We believe you. But this also reminds us of the time you had the nerve to say somebody else looked like a Muppet.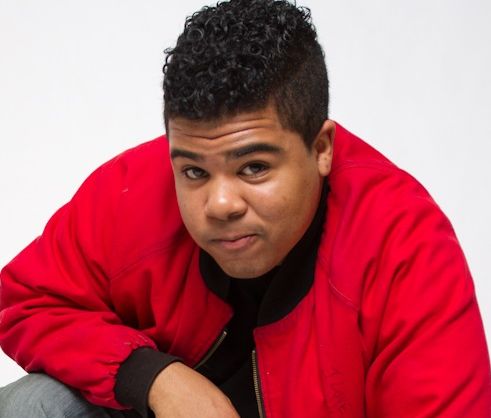 Discuss