Although we've been getting all sorts of Eminem stuff over the last couple days, the Bad Meets Evil record 'Vegas,' which is on the upcoming compilation album Shady XV, hasn't been released yet. However, some of its lyrics have made the rounds, including a verse in which Shady references Iggy Azalea.
"So swallow my pride, you're lucky just to follow my ride / If I let you run alongside the Humvee / Unless you're Nicki, grab you by the wrist, let's ski / So what's it goin be / Put that shit away, Iggy /You don't wanna blow that rape whistle on me," Em raps.
Iggy was none too impressed with being a part of Shady's world, and she fired off a few tweets in response.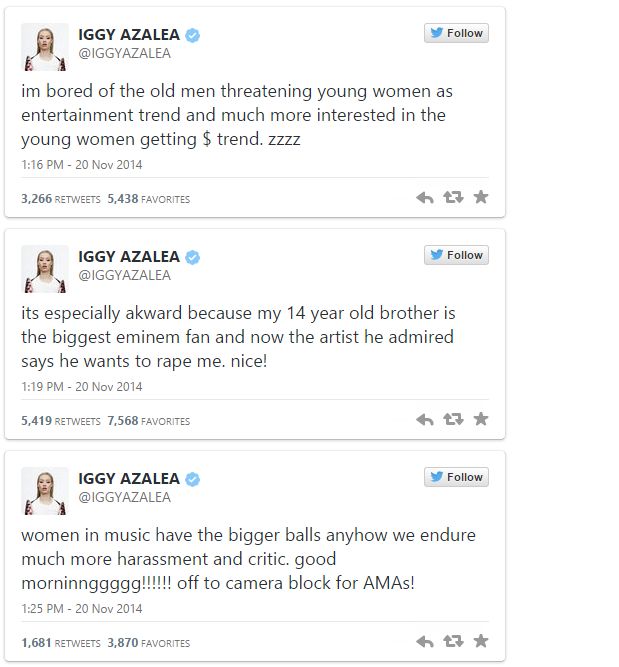 When she speaks of old men threatening young women, she is obviously also referring to Snoop Dogg, with whom she had a spat with last month.
Recent violent Eminem lyrics directed at Lana Del Rey also kicked up a bit of a controversy. But not that much of one, because it's Eminem. Everybody knows how he does it, and there's probably nothing that's going to stop him from continuing to do it that way. He may just transcend our outrage culture.
Discuss