Iggy Azalea has been taking L after L in the rap game.
But the Australian import does have more to offer than just her often incomprehensible flow. Especially since she just got a boob job.
Iggy is flaunting her two new toys as the new brand ambassador for the Australian underwear company Bonds. The 'Fancy' rapper was so excited about the gig she even broke her social media silence to post some the campaign's photos on Instagram. Check them out.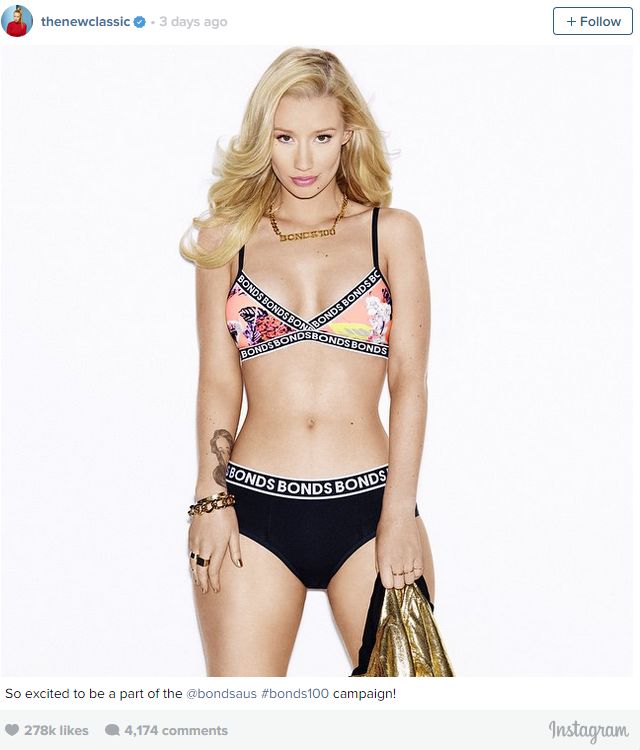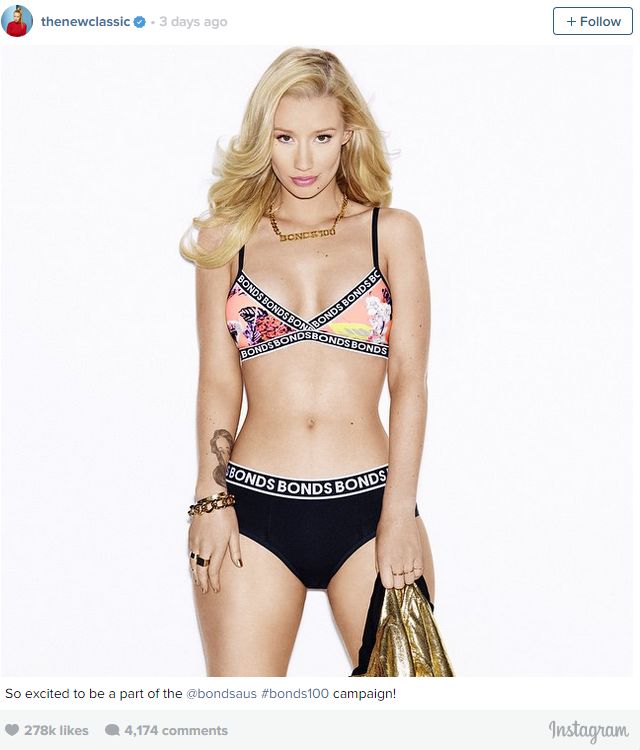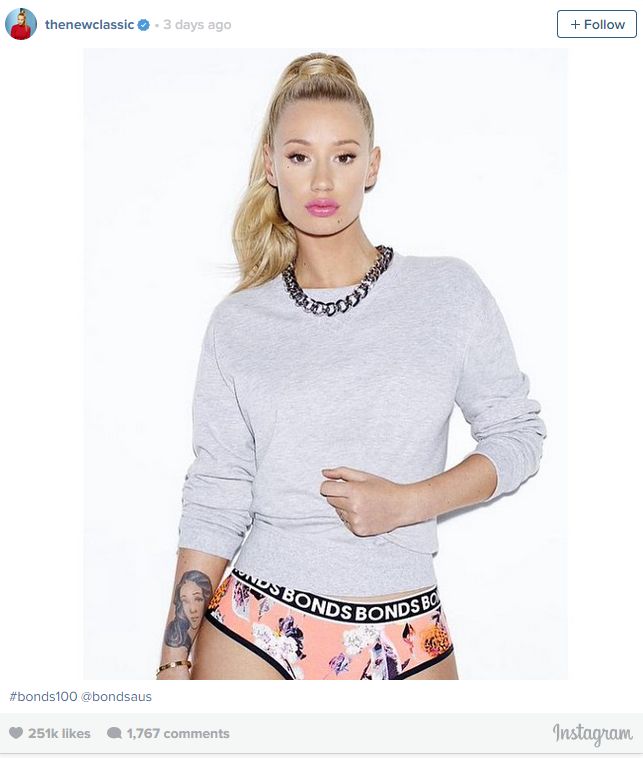 What do you think? Has Iggy found her true calling?
Discuss