Hating on Iggy Azalea is sort of 2015.
By now everybody knows she's much more of a pop creation than anything "genuine."
But apparently there's a new force keeping the Australian Import down: Her record label boss Ted Cockle.
In a long Twitter rant, Azalea blasts Cockle and Virgin/EMI for not letting her do a video for her new single 'Azillion', which precedes her sophomore album 'Digital Distortion.'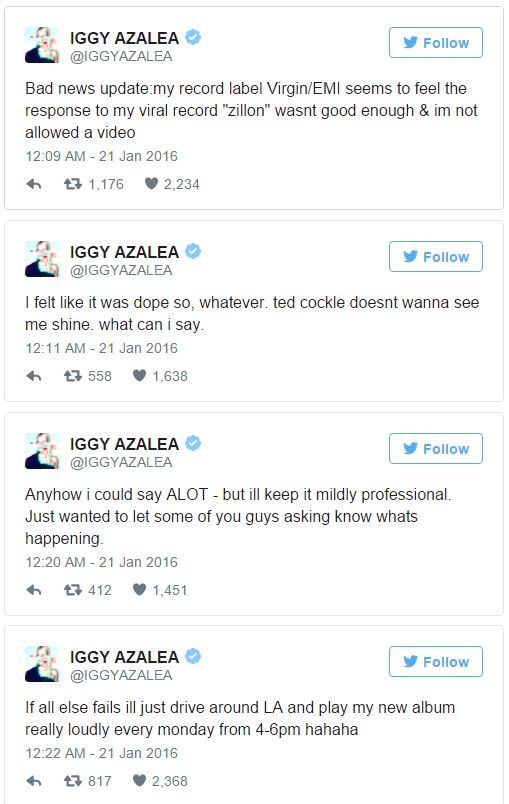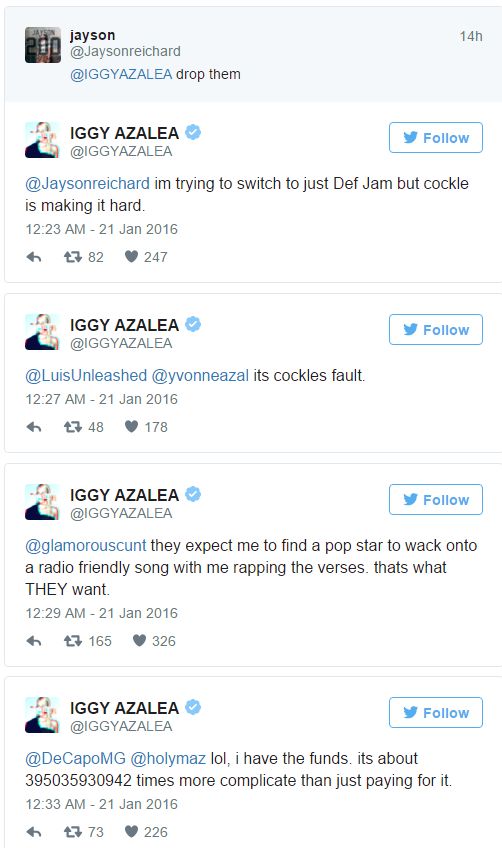 @phagmob im signed to them, they can pull it down if they want to and i cant stop them.

— IGGY AZALEA (@IGGYAZALEA) January 21, 2016
But that's not all from Iggy and Twitter. She also copped to pissing herself at the dentist, which she thinks could be normal.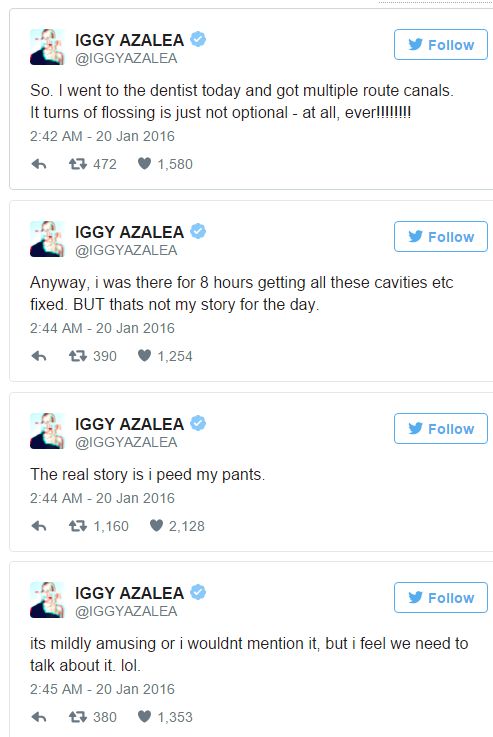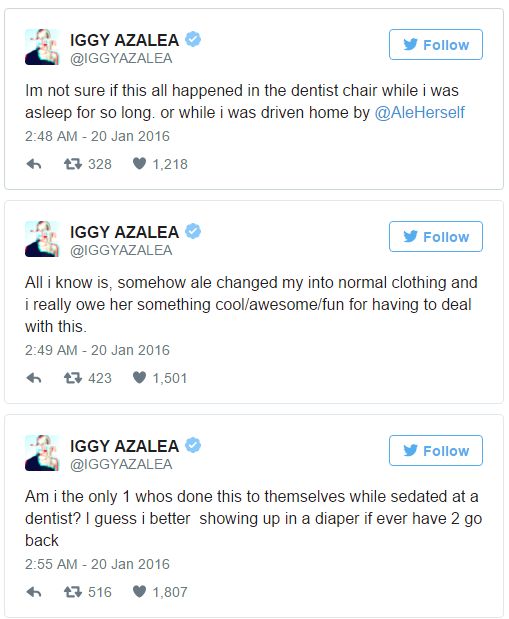 Well, at least she didn't pee on Drake, like her mentor T.I.'s boy did.
Discuss