Iggy Azalea's been thirst trapping hard the last several years, gaining her all sorts of fans who don't listen to her music.
One of those fans just took things way too far. We'll let Iggy explain: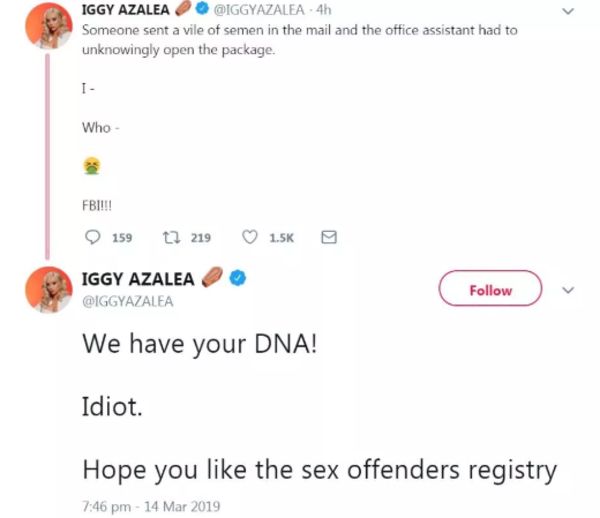 Yeah, sending body fluids like that is a bad idea. Unless they are somebody else's body fluids. But that's a whole other weird thing.
Discuss