Icewear Vezzo isn't the first rapper to eschew the job title "rapper."
However, unlike most of the others, his objection has nothing to do with being genre restricted.
Icewear doesn't like how a lot of rappers move and would rather not be likened to them.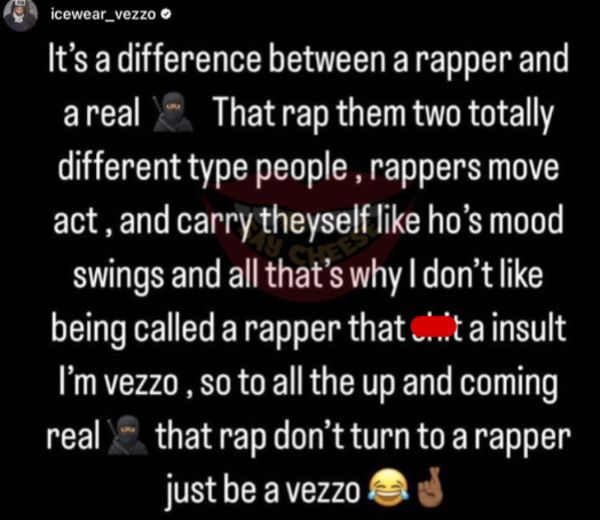 "It's a difference between a rapper and a real [one] That them two totally different type people, rappers move act, and carry thyself like ho's mood swings and all that's why I don't like being called a rapper that sh*t a insult I'm vezzo, so to all the up and coming real [ones] that rap dont' turn to a rapper just be a vezzo," he typed.
Is that solid advice?
Discuss