Although Tupac isn't listed on IMDb as character in the upcoming N.W.A biopic Straight Outta Compton, Ice Cube took to Instagram on Pac's birthday (yesterday) and suggested he would in fact be featured in the film.
If this is true, it will be interesting to see where he pops up.
Pac was just starting his professional career with Oakland's Digital Underground when N.W.A was breaking up in Compton in the early '90s.
He did have professional relationships with Dr. Dre and Ice Cube after N.W.A.'s split, and we also uncovered this photo of a young Pac hanging out with the late Eazy E.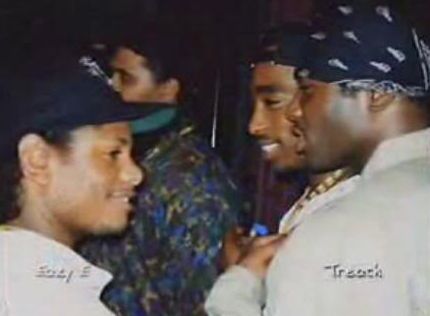 Discuss