At the age of 19 Ian Connor is already a well known stylist with friends like Kanye West and A$AP Rocky.
Unfortunately for Conner a photo of him and his boys Rock and 'Ye hit the Internet this weekend. Then this happened: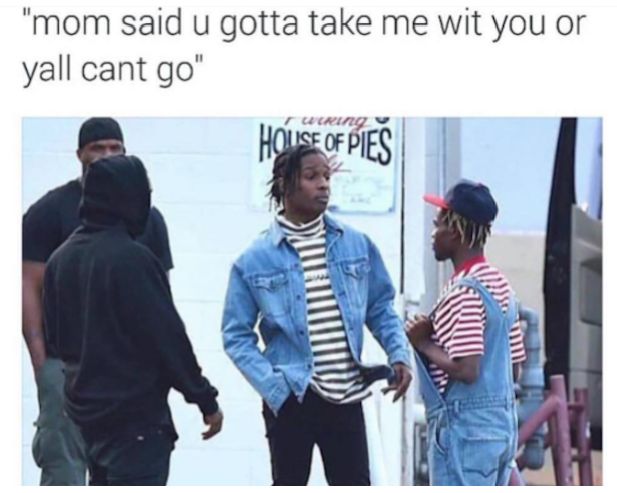 Connor couldn't help but respond to the cruel meme.
All These Damn Meme's Of Me, Kanye, and Rocky Are Blowing Mine. I'm A Fucking O.G. Don't You Understand, Not Some Kid Trying To Go 2 Mall.

— Ian Connor (@Souljaian) November 30, 2015
Connor is many things at 19 that the rest of us weren't. But OG ... come on, Dennis The Menace. (Who actually was kind of OG.)
Discuss