Hurricane Chris is not happy about the inflammatory statements Kodak Black has made about Lil Wayne.
The 'Bay Bay' rapper is a little late to the game, as Kodak did most of his Weezy trolling between the middle of December and January.
But Chris is making up for lost time by coming out strong for his Louisiana bro and threatening Black's jaw.
"You play with my people and Imma break your jaw," he says in the video. "It's going down just like that, and you know who I'm talking to." "And I'm righteous with my hands," Chris continued.
While Chris didn't mention Black's name in the video, he removed any doubt whom he's talking to in a Facebook post: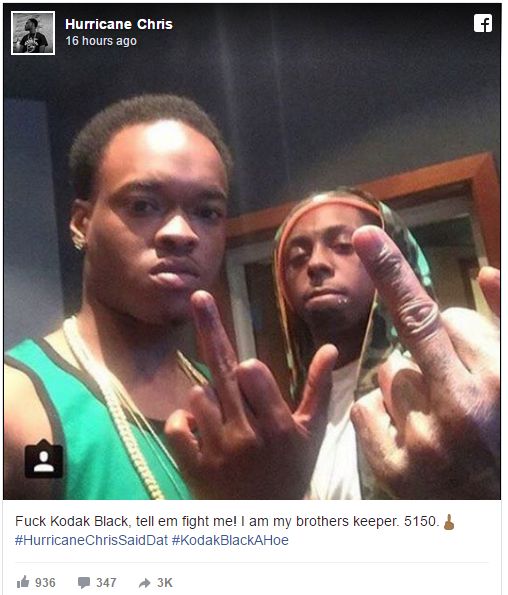 Kodak, who's under court supervision, has yet to respond.
Discuss