A giant list of booking fees for rappers has been floating around the Internet.
We have no idea how accurate it is, but it seems a little too detailed to be completely made up.
A lot of rappers' performance fees were "leaked" by a booking agency, he's saying the leaks aren't accurate pic.twitter.com/rS7x4szToR

— Its Sella! (@StellaDeSanta) November 16, 2019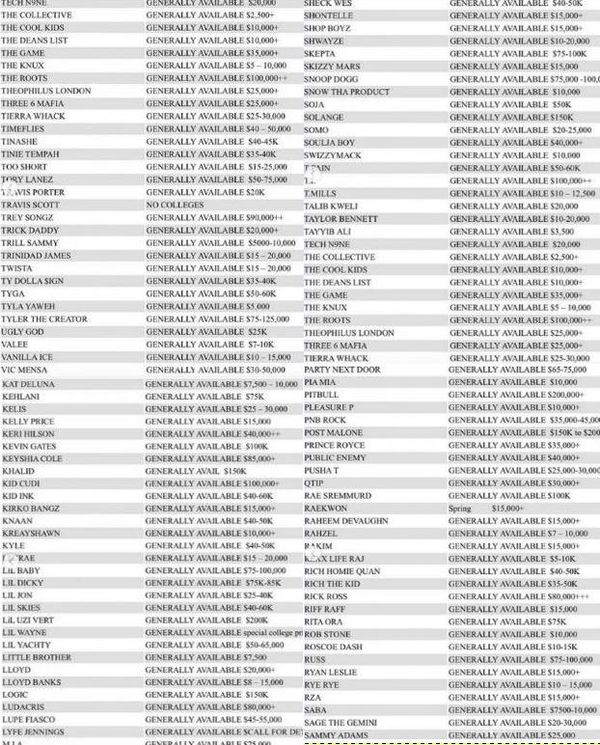 Pitbull (200K), Lil Uzi Vert (200K), Post Malone (150K to 200K) and Lil Wayne (150K) are demanding the most of the acts whose rates we have. Russ, Kevin Gates, Logic, Kid Cudi, Snoop Dogg, Megan Thee Stallion, Lil Baby, Skepta, Tyler, The Creator, and The Roots are among those up in six figures.
Of course, anyone can ask anything but that doesn't mean they are going to get it. (We're looking at you, Lil Uzi Vert.)
Discuss