Hopsin has been in what seemed like a good relationship for a while now.  But any rapper's worst nightmare has come true for him. It turns out his girl, Alyce, is a gold digger.
Hop exposed her intentions with a long message on Instagram. "Yup. She was exactly what you all claimed she was," he begins. "A gold diggin plastic surgery bitch looking for fame." He's since deleted his post, but you can check out a screenshot below, as well as another post where the caption reads "chilling with this fake slut made of plastic."
At the end of the first IG post, Hopsin says "let the new music begin." The last time a woman really pissed off Hopsin it was Eazy E's widow Tomica Wright over his Ruthless Records contract. In response, he raged on his 2010 album Raw.  We can only imagine what he'll say on wax about his ex.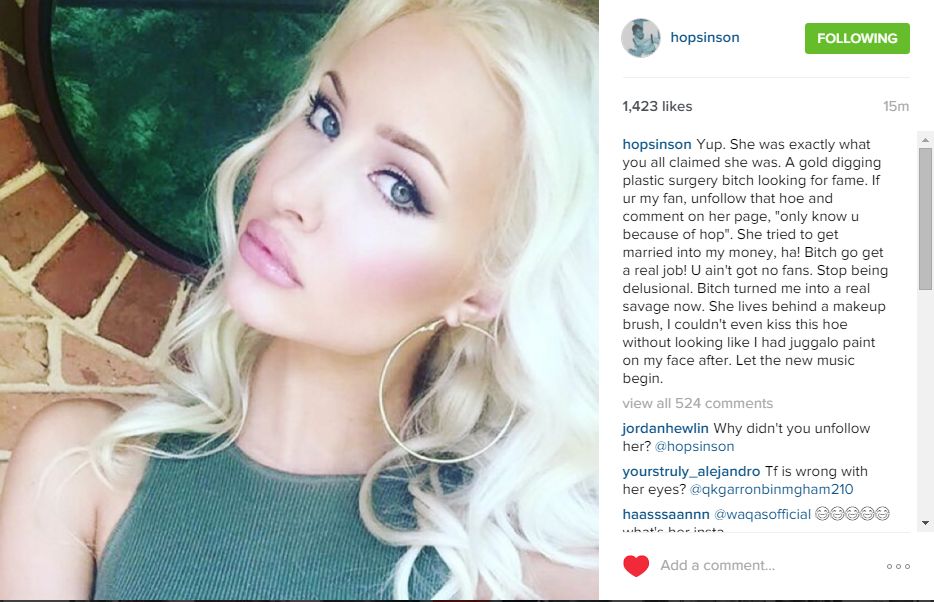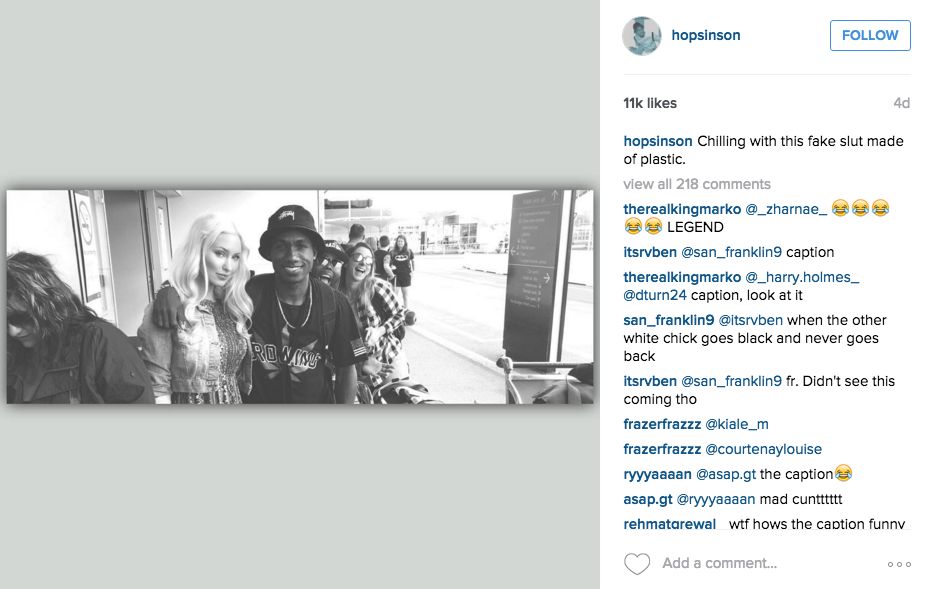 Discuss