Everybody knows T.I. likes big words.
But did you know he has the all time biggest lyrical vocabulary among hit makers?
Buzz Harmony analyzed Billboard Hot 100 hits since 1960 and ranked their artists by the difficulty of the words they use.
Buzz Harmony defines a "difficult word" as "words not on a list of the Dale-Chall readability formula, which uses a list of approximately 3,000 words that groups of fourth-grade American students could reliably understand."
Tip tops the list with an average of 80.5 difficult words per track. That's followed by Drake with 78 and Coolio with 73.5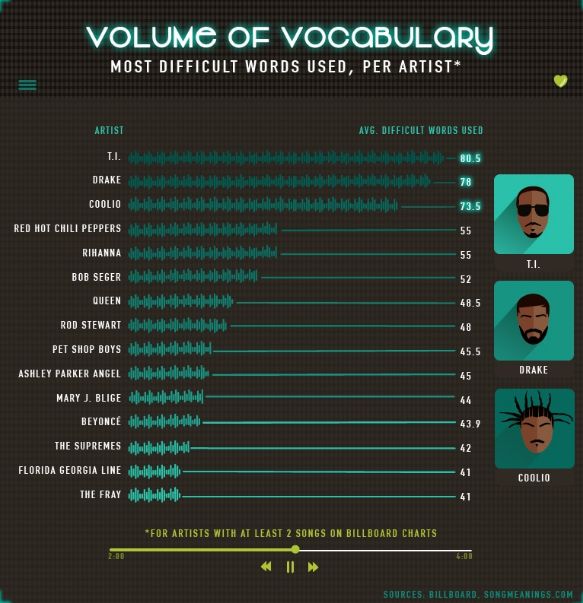 The Drake track 'Weston Roads Flow' has the most difficult words of any song with 155. Method Man, Bone Thugs, The Gheto Boys, Lil Wayne, Kevin Gates and Paul Wall are among the other rappers who've produced the wordiest tracks of all time.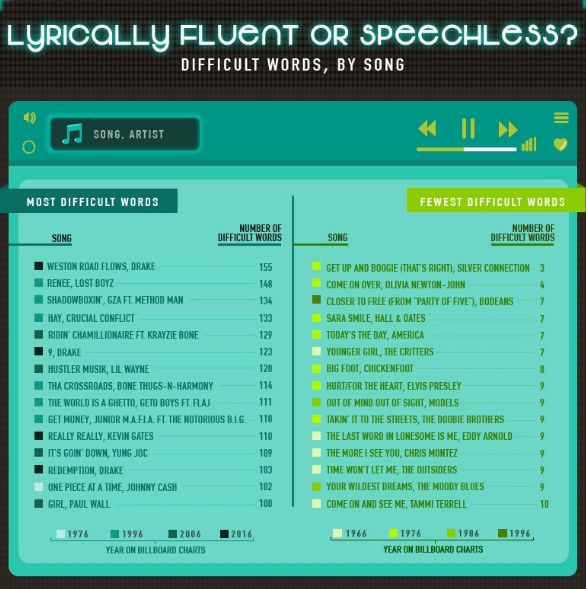 Discuss