Don't look now, but 2016 is just is almost half way in the books.
Hits Daily Double has compiled the most streamed artists of the year, and it's a list dominated by Hip Hop figures. (Many of whom released exclusives on streaming services.)
Drake's number 1 with 1.44 billion streams. He's followed by his girl Rihanna at 795 million and Kanye West with 753 million.
Bieber comes fourth, and then Beyonce, Future, G-Eazy, The Weeknd, Kendrick Lamar and Eminem round out the top ten.
Check out the complete list below.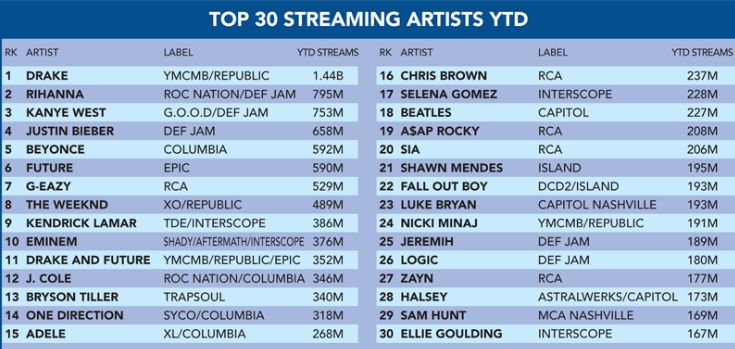 Discuss