The GRAMMYs are starved for ratings.
But not so starved that they will indulge the train-wreck appeal of the artist formally known as Kanye West.
Ye's team was informed last night that Ye has been banned from the GRAMMYs' telecast for "concerning online behavior."
While the behavior wasn't specified, we assume it was his threats toward Pete Davidson and D.L. Hughley and his racism toward Trevor Noah.
The same behavior that got him temporarily banned from Instagram earlier this week.
No comment from West's team for the ban.
However, The Game has weighed in, suggesting The GRAMMYs decision was both racially motivated and a result of having Trevor Noah as the host.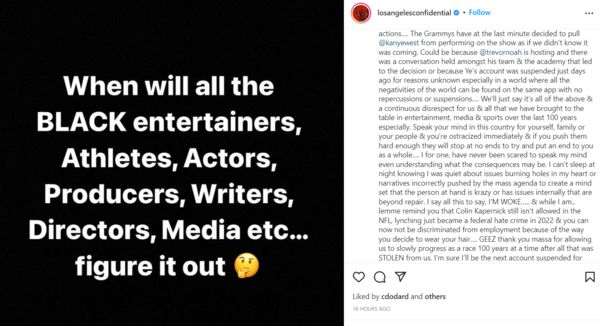 Discuss