Gunna was pretty excited when Chloe licked the mic last month during her VMA performance.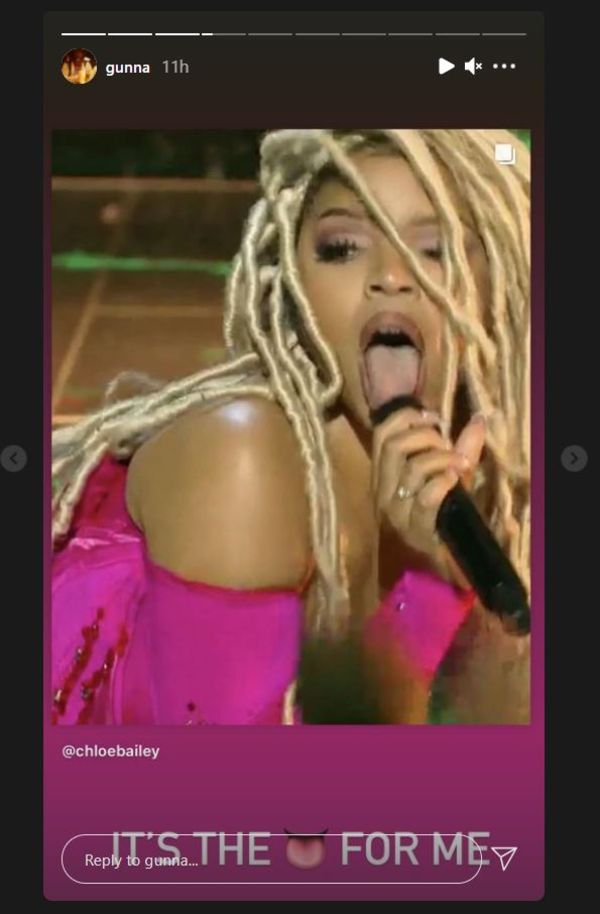 "It's the [tongue emoji] for me," he captioned a photo of the lick.
While most people would get nowhere lusting after a famous female on social, Gunna is famous too and it looks like his thirst scored a date with the singer.
Here they are at State Farm arena last night during the Hawks Mavs game.
Gunna seemed kind of bored, so maybe her tongue isn't so exciting up close.
I KNOW THATS NOT- pic.twitter.com/o8qkIT7kzQ

— 𝔩𝔢𝔵 ✰ (@whoknewalexiss) October 22, 2021
Discuss