Hip Hop has been name dropping fashion since the days of Kangol and Le Coq. Over the years raps couture tastes have become more and more high end, and now the brands featured in the latest jams are the same as the ones being flashed on the toniest runways of Paris, Milan and New York.
PicClick data-mined the lyrics site Songmeanings.com to find out which brands have the most musical mentions.
Italian fashion house Gucci -- the runaway winner -- took the top spot, followed by Nike, Prada, Versace and Channel. Armani, Fendi, Dior, Louis Vuitton and Valentino rounded out the top ten.
When it comes to what artists mention fashion brands in songs, the rap game dominates. The performers responsible for the three most mentions of each of the top ten brands are all in the Hip Hop genre. When it comes what artist is most fashion forward in terms of overall mentions it's a tie between Nas and Lil' Kim, with Jay-Z coming third.
Gucci is so popular that the brand's namesake, Gucci Mane, didn't even crack its top three. Mane was, however, the leading dropper of Valentino. So there's that. Check out the charts below.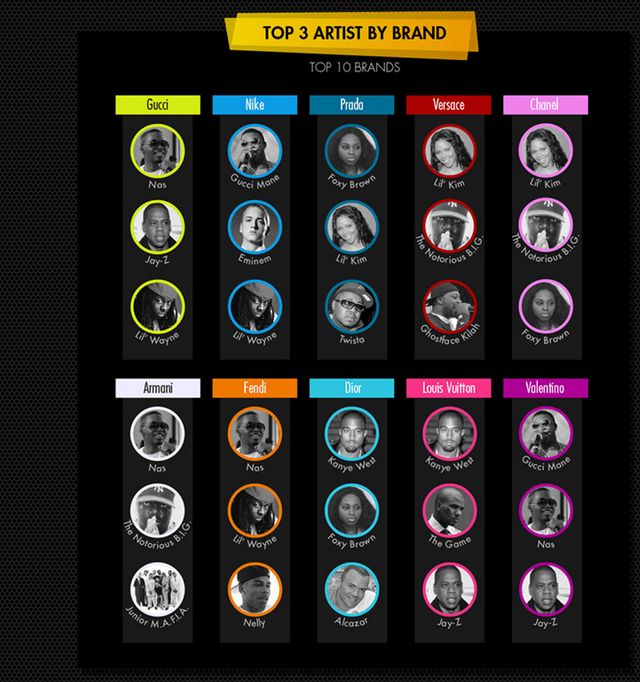 Discuss