The "Black Live Matter" vs "All Live Matter" controversy has touched a lot of nerves over the last couple of weeks.
If this report from the Biloxi Sun Herald is correct, Gucci Mane is weighing in on the slogan debate by headlining what he is calling an "All Lives Matter" concert in Biloxi on Sept. 24 at the Mississippi Coast Coliseum.
Tickets to the show, which is officially called the Gucci Mane and Friends: Stop the Violence Concert, are available for $20.
How do you feel about Gucci embracing "All Lives Matter"?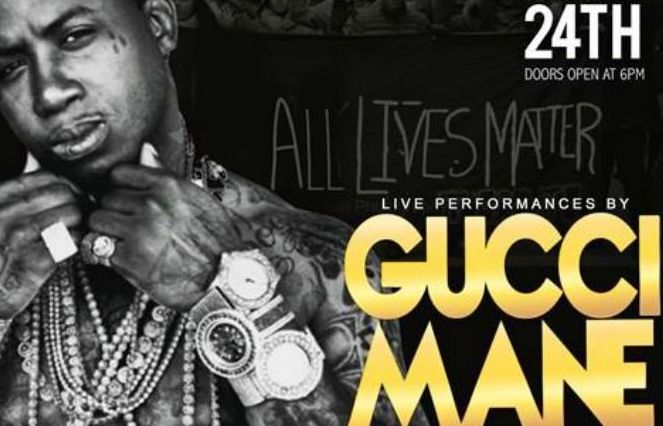 Discuss