Talking about how hard working Gucci Mane is cliche at this point.
But, yeah, the imprisoned rapper came out with a new project today: The soundtrack mixtape The Spot, which is available on DatPiff.
We also get a new photo of Gucci with Spring Breakers director Harmony Korine, who visited Mane in prison.
As you can see, all of that hard work  has really slimmed GuWop down.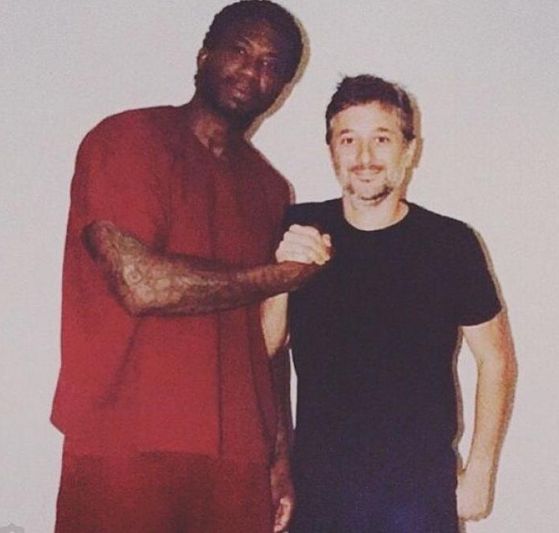 Discuss