If you want to be an effective corporate leader, it's best not to come off as a completely unapproachable.
To make that point, the Goodwill organization used the Kanye West equivalent of the dreaded resting bitch face in an internal training manual for their managers.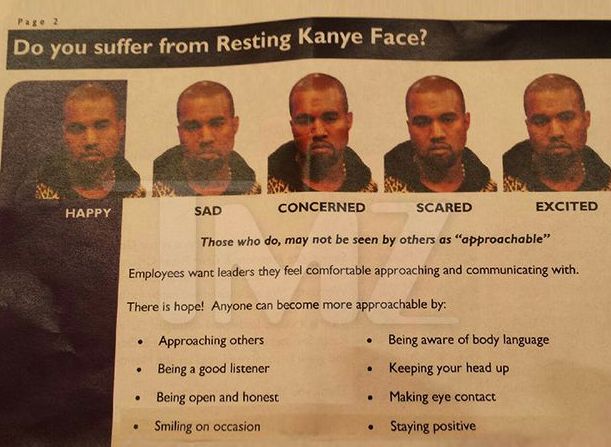 Well, TMZ got hold of memo and printed it for all to see. This embarrassed Goodwill, and the charity organization apologized the 'Ye and his perma-frown.
"We'd like to apologize to Kanye West, his fans and the community for the use of his image to illustrate an internal training message. It was unacceptable and Goodwill takes full responsibility for this action and meant no disrespect to Kanye."
Now we guess Goodwill needs to make a donation to themselves in Saint West's name to make up for the gaffe.
Discuss