It's tough being a female performer.
If you are fat like Lizzo you get criticized.
And if you are skinny like Coi Leray you get criticized.
GloRilla is also getting hate for her skinny frame.
So pushed back on that on IG Story.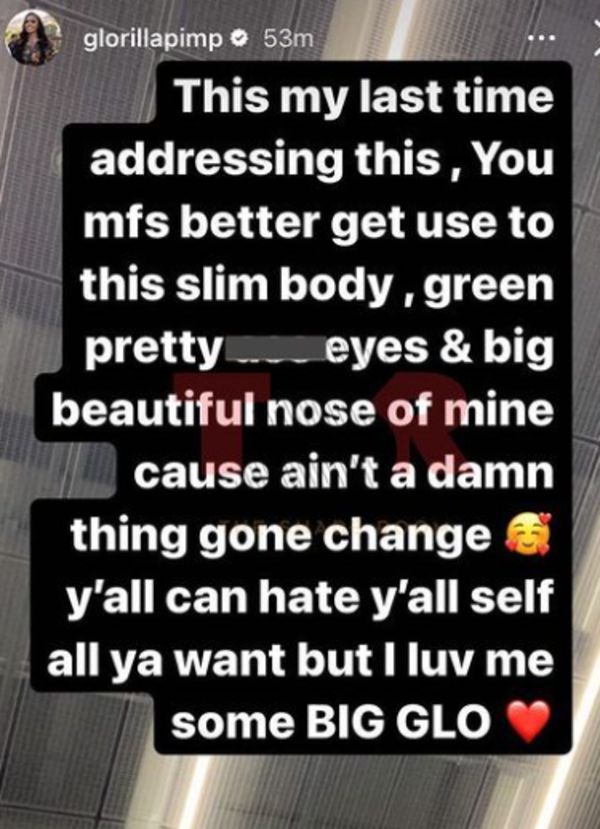 "This my last time addressing this, You mfs better get use to this slim body, green pretty ass eyes & big beautiful nose of mine cause ain't a damn thing gone change y'all can hat y'all self all ya want but I luv me some BIG GLO," she typed.
What do you think of GloRilla's look?
Discuss