Gillie Da Kid is not happy with Wiz Khalifa...
The Philly rapper says he unfollowed Wiz on social media for working out in tight-shorts which showed his "balls."
Wiz fired back, and told him to stop being a bully, which resulted in more social media drama.
Now, Gillie's Instagram account has been deactivated because of his remarks, and he is calling out Wiz for ratting on him.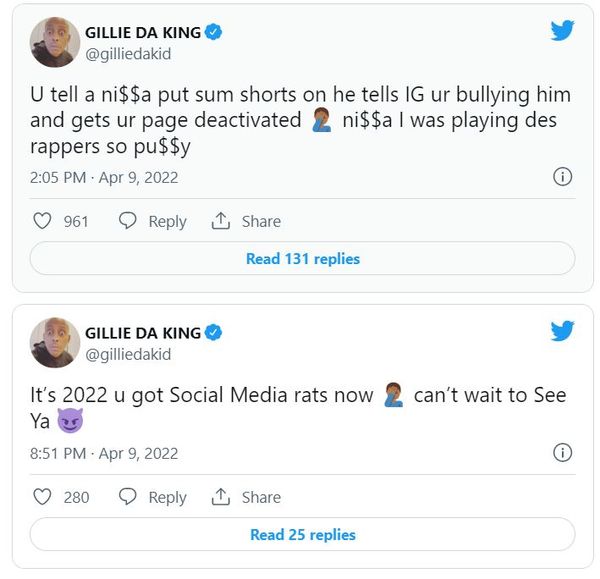 Gillie u hurt my feelings nigga it was a joke but people was laughing at me that's what Dey do when u tell a joke but I don't like to be laugh at 🤦🏾‍♂️ Oooooo u a Goofy Goofy I got people at IG I can get ur page back let's just sit down and talk about it Ni$$a fuck u and that page pic.twitter.com/VCMkSYDrww

— GILLIE DA KING (@gilliedakid) April 10, 2022
"U tell a ni$$a put sum shorts on he tells IG ur bullying him and gets ur page deactivated 🤦🏾‍♂️ ni$$a I was playing des rappers so pu$$y," Gillie typed. "It's 2022 u got Social Media rats now 🤦🏾‍♂️ can't wait to See Ya 😈."
Discuss