T-Pain's Tekashi 6ix9ine snitching comments have got him in some hot water.
Earlier today, T-Pain sat down with Big Boy for an interview.
In the interview, T-Pain was asked about Tekashi's situation, and about the snitching.
This is what T-Pain had to say...
"I'd snitch so hard," he said, reflecting if he was in 6ix9ine's shoes. "The man has a family and a daughter and a lot of people say 'he wasn't thinking about that when he was doing ...' Yes he was. He was trying to get that hot tier for more than three days on Twitter. He trying to get that for family. He was trying to make money for his family ... At some point, when does the street code override family. These some n***** you just met two years ago."
Well, quite a few rappers were not feeling that.
Philly rapper Gillie Da Kid took to Instagram to share his thoughts, mainly warning the youth that if they feel how T-Pain feels, they shouldn't get involved with the street game.
Putting dat bs message in the atmosphere 🤦🏾‍♂️ @tpain stop dat shit #UstillDaHomieTho #StreetsIsaLie#MillionDollazWorthOfGame4Free
Once Gillie posted, other rappers started chiming in via the comment section.
Meek Mill commented and said...
The street might be done lol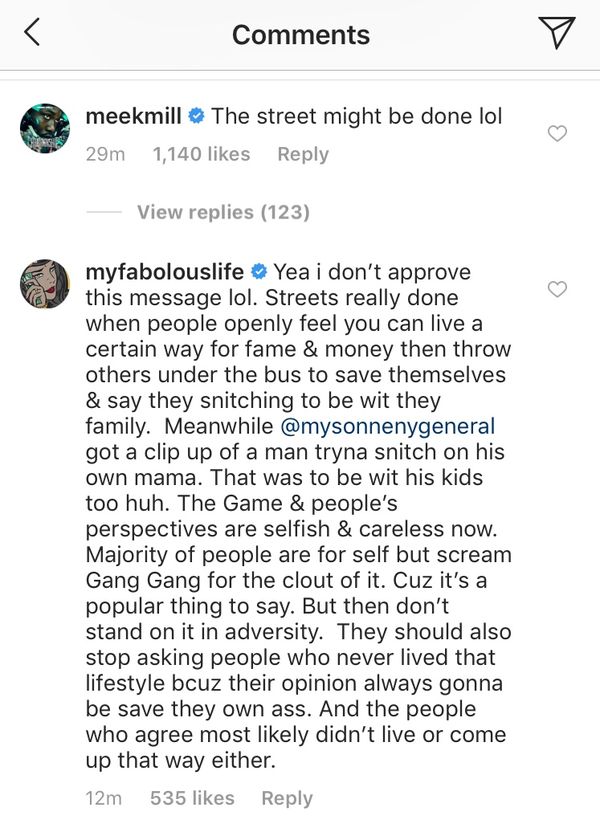 Fabolous, Gunplay and Layzie Bone all added their opinions as well.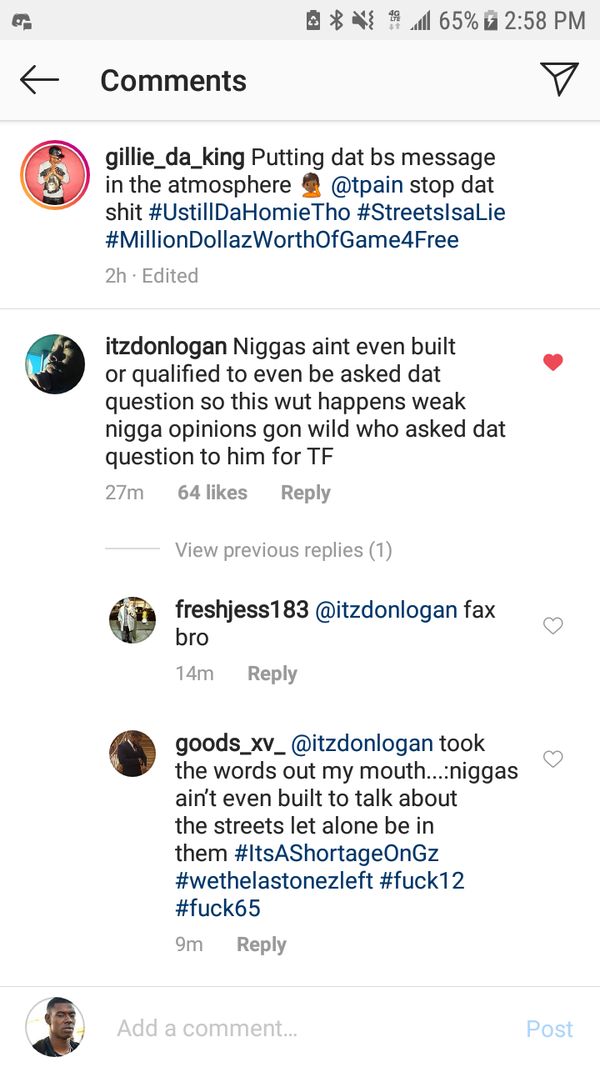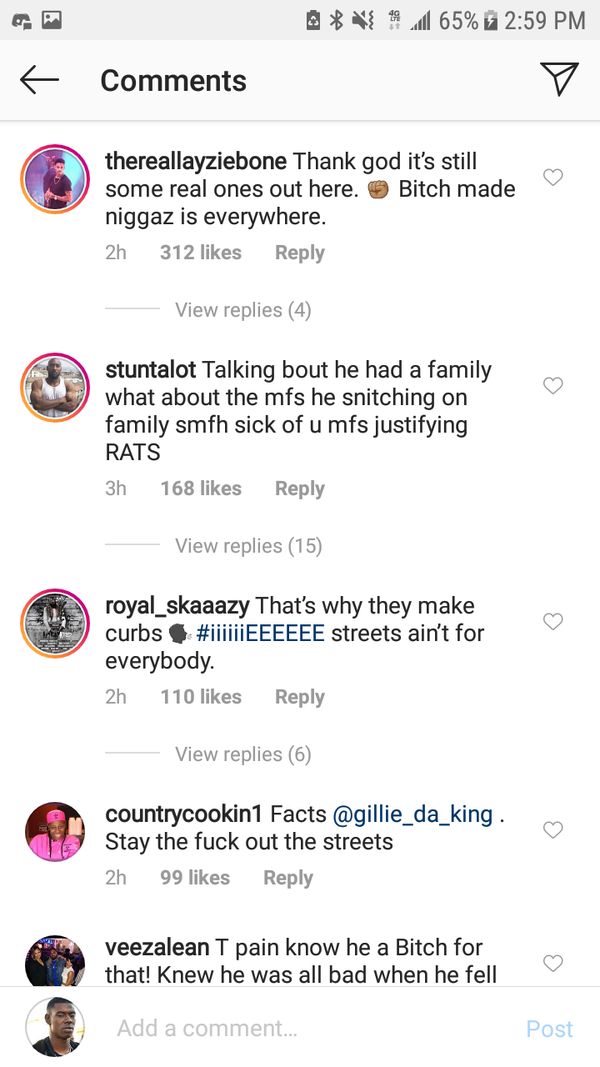 How do you feel about T-Pain's comments?
Discuss