Have you logged into Twitter today? More than likely you've seen the backlash againt Billboard's "greatest rappers of all time" list. When we posted it last week, there was a lot of discussion in our comments about the controversial top 10. Creating a list of that magnitude is difficult because the idea of "greatest" anything is subjective.
Rappers have begun to respond to the list. So far, it's a mix of positive and negative. On one side, Ghostface Killah posted on IG that he's happy to be on the list. (And then plugged his app.)
Like a lot of people Snoop Dogg is upset that Tupac was left off, and he ranted about it on IG. Snoop makes no mention of himself, although some might argue that he could have also been included.
Lastly, for now, Jay Electronica took a shot at the two writers responsible for the list. He tweeted, "why is everyone so upset about the billboard list. upset over a top 10 list of rap greats written by these dudes?"  He included photos of both of the writers.
Read all three posts below.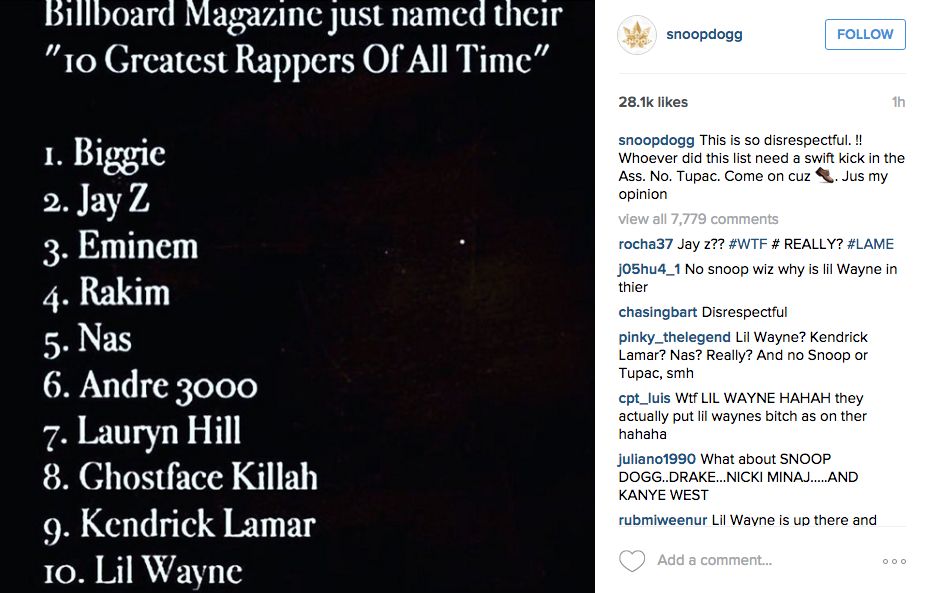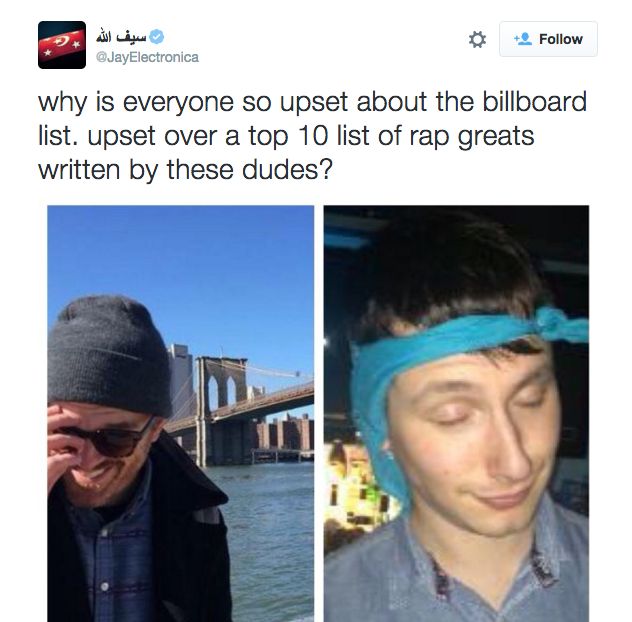 Here's Billboard's controversial list.
10. Lil Wayne 9. Kendrick Lamar 8. Ghostface Killah 7. Lauryn Hill 6. Andre 3000 5. Nas 4. Rakim 3. Emimen 2. Jay Z 1. Notorious B.I.G.
Discuss