Former President George W. Bush was among the 12 celebrities stripped naked in Kanye West's 'Famous' video.
His inclusion is a nod to the controversy 'Ye caused when he went off script and declared "George Bush doesn't care about black people" during a Katrina benefit in 2005.
This is what West had to say about Bush when asked him about the 'Famous' video:
"Maybe in some alternative universe me and George Bush could have been friends. I could have been his O.J. Simpson black friend on the golf course," Ye told Vanity Fair.
That's probably not going to ever happen in this universe, because W was none too pleased about 'Famous."

But it wasn't necessarily because he was nude in the video. According to his rep, the 43rd President was upset with how he was represented.
In case there was any doubt … that is not President Bush," Dubya's rep told TMZ, relaying a statement from the former prez. "He is in much better shape."
The 69-year old is known to be a health nut, and is obviously a little salty that 'Ye and company imagined him with so much flab.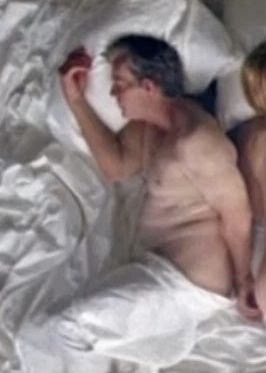 Discuss