For some reason, The Game has made it a goal to keep the second disc of The Documentary 2 as secret as possible. He first revealed some of the features last week, and now we get the cover for what's being deemed as The Documentary 2.5).
We already knew Lil Wayne and Nas were going to be on the disc, and know we also know Scarface, E-40 and Busta Rhymes are slated to appear on the album. (Plus "many more" and when Game says many more, he ain't lying.)
It sounds like a promising line-up in the same vein as disc one. Just don't expect to see a Lupe Fiasco feature.
Pick up The Documentary 2.5 on October 16.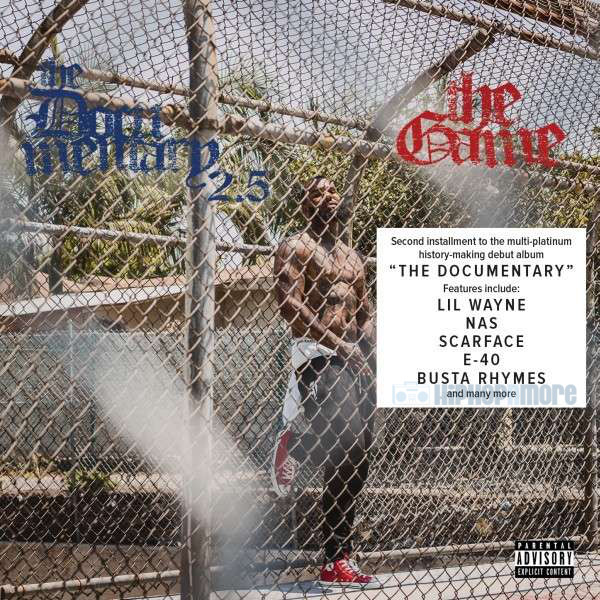 Discuss