What has Soulja Boy wrought?
SB's Internet wilding seems to be encouraging similar behavior in older, seemingly more mature participants in the rap game.
It got Meek Mill to jump on  Instagram Live and say he wanted to box Drake for $5 million with Nicki Minaj as the ring girl. Which got Game to jump on IG and threaten to beat Meek and his "uncle havin face" for free.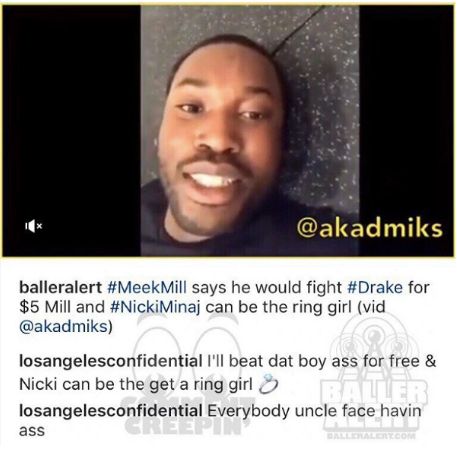 Last September, Game manufactured a beef with Meek Mill in an apparent attempt to juice the sales of his album 1992.
1992 ended up being the worst selling album of Game's career, so we guess now he's going after Meek out of spite or habit.
Discuss